Drug offenders receive retroactive sentence reductions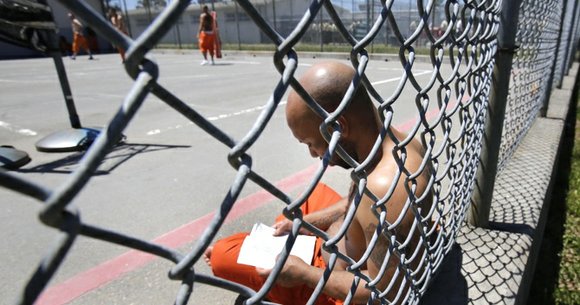 WASHINGTON (NNPA) – In a major move last week, the U.S. Sentencing Commission voted unanimously to moderate federal sentencing guidelines for drug offenses, and apply the guidelines retroactively. Consequently, more than 46,000 currently incarcerated drug offenders – 73 percent of whom are Black or Latino – will now be eligible for a reduction in their sentences.
"This amendment [to the guidelines] received unanimous support from commissioners because it is a measured approach," said Judge Patti B. Saris, chair of the commission. "It reduces prison costs and populations and responds to statutory and guidelines changes since the drug guidelines were initially developed, while safeguarding public safety."
The Sentencing Commission is an independent agency in the federal court system tasked with creating federal prison sentencing policy. Though the amendment is aimed at reducing overcrowding (another of the agency's responsibilities), there are also implications for the legacy of the war on drugs. The commission reports that federal prisons are over capacity by 32 percent. In the long run, the amendment could save nearly 80,000 "bed years."
"We think [the amendment] represents really an historic step forward in terms of making changes to the war on drugs, which has been waged for three decades – and hasn't really reduced the amount of drugs that are available, and hasn't done that much about drug abuse, but has filled half our federal prison cells with people with drug offenses," said Jeremy Haile, federal advocacy counsel for the Sentencing Project, a national incarceration research, reform and advocacy organization.
"It's been a particularly devastating blow – the war on drugs – to communities of color. So even though people of all races use and sell drugs at roughly the same rates, Blacks and Latinos are far more likely to be incarcerated for drug offenses."
The amendment works by raising the drug quantity thresholds that trigger mandatory minimum sentences. Sentencing for federal drug offenses moving forward will use this new threshold, but the amendment is also retroactive. Many offenders' cases would no longer meet those thresholds.
Offenders must meet seven criteria to be eligible for a revised (and likely reduced) sentence, including: an original sentence longer than the mandatory minimum; no convictions under career criminal guidelines; and no alterations to the original mandatory-minimum sentence through special leniency or assisting authorities.
Starting now, eligible offenders can file a motion to have their cases reviewed and sentences reduced. The courts will review to determine whether reducing the sentence poses a public threat. Motions will be decided on a rolling basis – but actual releases won't begin until Nov. 1, 2015.
The time allows for a smooth transition. Judges will be able to carefully review each of the eligible 46,290 cases and prosecutors will have time to object, if desired. Federal probation professionals will have time to prepare to supervise those being released earlier than expected, and the Federal Bureau of Prisons will have time to set-up reentry provisions for them.
The commission estimates that those approved will receive a reduction of about two years, on average. Because the eligible cases span a few decades, these early releases will take place over many years. There are a few thousand offenders whose resentencing would allow them to be released immediately on the November date.