Obama seeks 'long term' partnership with Africa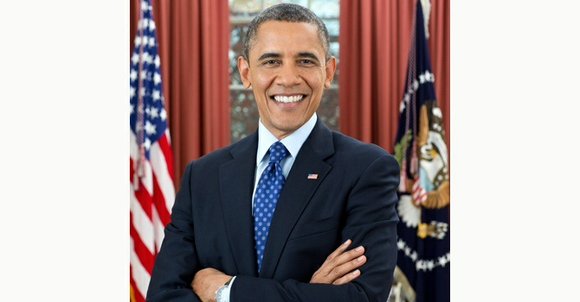 NNPA
WASHINGTON – President Barack Obama announced Tuesday that the federal government and private U.S. companies are investing $33 billion in Africa – $12 billion in new commitments – as part of an overall plan for his administration to strengthen its relation with the world's second-largest continent.
Speaking to nearly 50 African heads of state and top officials at the U.S.-Africa Summit at the Mandarin Oriental Hotel in the nation's capital, Obama said: "As president, I've made it clear that the United States is determined to be a partner in Africa's success – a good partner, an equal partner, and a partner for the long term."
Although this is the largest gathering of African leaders ever convened by a U.S. president, China has had several such conferences and has a strong presence in Africa, building infrastructure and making loans, without attaching the United States' concerns about democracy or human rights.
Offering an indirect contrast to China's presence in Africa, Obama said, "We don't look to Africa simply for its natural resources; we recognize Africa for its greatest resource, which is its people and its talents and their potential. We don't simply want to extract minerals from the ground for our growth; we want to build genuine partnerships that create jobs and opportunity for all our peoples and that unleash the next era of African growth. That's the kind of partnership America offers."
Obama announced five steps that he said will "take our trade with Africa to the next level."
• Work to renew the African Growth and Opportunity Act.
• Provide $7 billion in new financing to promote American exports to Africa as part of the "Doing Business in Africa" campaign.
• Partner with Africa to expand electricity, a requirement for economies to flourish.
• Help African countries trade with one another.
• Do more to empower the next generation of African entrepreneurs.
Most of the government funding will come from existent U.S. development banks and therefore will not require new spending approval from Congress.
The United States does most of its trading in Africa, primarily in the energy sector, with just three countries – South Africa, Nigeria and Angola.
"Our entire trade with all of Africa is still only about equal to our trade with Brazil – one country," the president stated. "Of all the goods we export to the world, only about 1 percent goes to Sub-Saharan Africa. So we've got a lot of work to do. We have to do better – much better. I want Africans buying more American products. I want Americans buying more African products."
Obama said, "I'm pleased that in conjunction with this forum, American companies are announcing major new deals in Africa. Blackstone will invest in African energy projects. Coca-Cola will partner with Africa to bring clean water to its communities. GE will help build African infrastructure. Marriott will build more hotels. All told, American companies – many with our trade assistance – are announcing new deals in clean energy, aviation, banking and construction worth more than $14 billion, spurring development across Africa and selling more goods stamped with that proud label, 'Made in America.'"