Obama seeks 'long term' partnership with Africa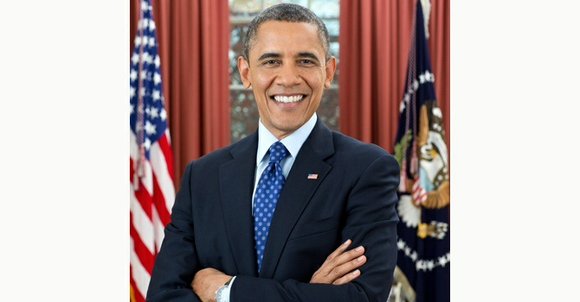 After the president's speech, an on-stage interview with Takunda Chingonzo, a 21-year-old wireless executive in Zimbabwe, illustrated the complexity of relations in Africa.
Chingonzo said, "I'm working on my third startup – it's called Saisai. We're creating Zimbabwe's first free Internet-access network, hence liberating the Internet. So in our working, we came to a point in time where we needed to import a bit of technology from the United States, and so we were engaging in conversation with these U.S.-based businesses. And the response that we got time and time again was that unfortunately we cannot do business with you because you are from Zimbabwe."
He continued, "… And I understand that the sanctions that we have – that are imposed on entities in Zimbabwe, these are targeted sanctions, right? But then we have come to a point in time where we as young Africans are failing to properly engage in business with U.S.-based entities because there hasn't been that clarity."
Obama said, "Well, obviously, the situation in Zimbabwe is somewhat unique. The challenge for us in the United States has been how do we balance our desire to help the people of Zimbabwe with what has, frankly, been a repeated violation of basic democratic practices and human rights inside of Zimbabwe.
"And we think it is very important to send clear signals about how we expect elections to be conducted, governments to be conducted – because if we don't, then all too often, with impunity, the people of those countries can suffer. But you're absolutely right that it also has to be balanced with making sure that whatever structures that we put in place with respect to sanctions don't end up punishing the very people inside those countries."
The U.S. has a diplomatic presence in Harare and, like the European Union, has been moving toward normalizing relations with Zimbabwe.
Obama said technology will forever alter how countries in Africa and elsewhere around the world are governed.
"The reason the Internet is so powerful is because it's open," Obama explained. "… And what facilitates that, and what has facilitated the incredible value that's been built by companies like Google and Facebook and so many others, all the applications that you find on your smartphone, is that there are not restrictions, there are not barriers to entry for new companies who have a good idea to use this platform that is open to create value. And it is very important I think that we maintain that.
"Now, I know that there's a tension in some countries – their attitude is we don't necessarily want all this information flowing because it can end up also being used as a tool for political organizing, it can be used as a tool to criticize the government, and so maybe we'd prefer a system that is more closed. I think that is a self-defeating attitude. Over the long term, because of technology, information, knowledge, transparency is inevitable. And that's true here in the United States; it's true everywhere."