Behind Ferguson's unrest: Failed federal policy and the Black-White housing gap
ANDRE F. SHASHATY | 8/18/2014, 6:47 p.m.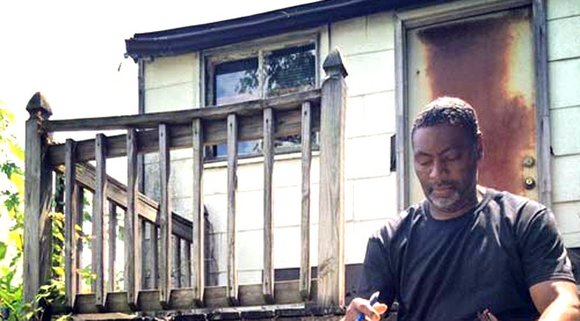 New America Media
(NNPA) – On the surface, the unrest in Ferguson, Missouri, was about local police using deadly force on an unarmed young man. But on a deeper level, it reflected the increasing poverty and economic decline that affects ethnic communities all over America.
Despite rosy reports in the media about the end of the national foreclosure crisis and the recession that followed, all is not well in our inner cities and suburbs with largely minority populations, like Ferguson.
The foreclosure crisis was hard on many Americans, but it was a disaster for communities of color, including the citizens of Ferguson.
Half of Ferguson Homes Underwater
In the zip code that encompasses Ferguson, half [49 percent] of homes were underwater in 2013, meaning the home's market value was below the mortgage's outstanding balance. This condition – also called "negative equity" – is often a first step toward loan default or foreclosure, according to the recent report, Underwater America, from the Haas Institute for a Fair and Inclusive Society at the University of California, Berkeley.
Mortgage lenders targeted predominantly Black and Hispanic areas for the highest-risk, highest-cost types of mortgage loans, such as adjustable-rate mortgages and loans with high prepayment penalties. This led to higher-than-average default rates, according to the Housing Commission established by the Bipartisan Policy Center in Washington, D.C.
Many of the families that were sold risky mortgages had good credit, decent incomes and everything else necessary to qualify for traditional long-term, fixed-rate loans. Yet, they were not offered those kinds of loans, but instead "steered into exotic and costly mortgages they did not fully understand and could not afford," the commission said.
This "deliberate targeting of minority areas for the sale of risky and expensive loans," as the commission described it, wreaked havoc on the financial wellbeing of effected families and undermined the stability of entire neighborhoods.
African American and Latino borrowers were almost twice as likely to have lost their homes to foreclosure as non-Hispanic Whites, according to the Center for Responsible Lending.
"Communities of color got the worst of everything. They were given the highest-risk, most expensive mortgages, they received the worst servicing from their mortgage lenders, and they have suffered the most damage from the nation's long economic slump," said Liz Ryan Murray, policy director for National People's Action, a Chicago-based group that has been fighting against discriminatory home lending practices since the 1970s.
Black-White Housing Divide "Historic"
The homeownership rate for African American households peaked at 49 percent in 2004, according to Harvard's Joint Center for Housing Studies report, The State of the Nation's Housing 2013. The rate of Black homeownership – with all the potential for upward mobility it offers – fell to 43.9 percent in 2012. The homeownership rate among White households declined during that time, too, but remained at 73.5 percent.
"The black-white gap [in homeownership rates] has reached historic proportions," Harvard's report said.
There has also been a powerfully negative ripple effect on other property owners who never had a problem making their mortgage payments but owned property near people who did. The losses in household wealth that resulted from foreclosures and abandonment of nearby properties have disproportionately hurt communities of color, according to many sources that have studied the issue.