Blacks suffer from shortage of organ donors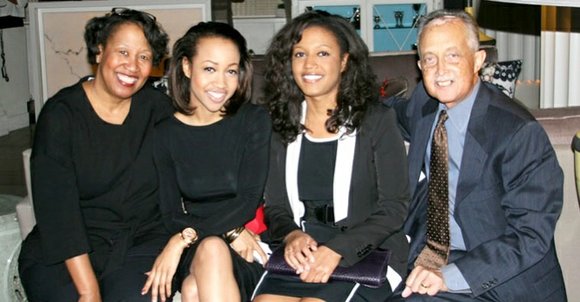 WASHINGTON (NNPA) – At the start of 2002, Everett Lee, 57 at the time, considered himself "healthier than all get out." So when he found himself winded with the smallest tasks, he knew something was wrong.
He scheduled a physical with his doctor as soon as possible, including blood work, EKG and x-ray.
"[My doctor] said, 'the blood has to go to the lab, I'll give you a call back Friday.' Well, he didn't call Friday," Lee said. "He called me Saturday morning at 9 a.m. – and you know that's a bad sign – and said, 'Everett you need to go to the hospital, right now.'"
Lee received an emergency blood transfusion over the weekend, and by Tuesday, he had been diagnosed with acute myelogenous leukemia. He started chemotherapy the following day.
Blood illnesses such as leukemia and sickle cell anemia can be cured through bone marrow transplants. But African Americans are least likely of all racial groups to find a viable donor, according to the National Marrow Donor Program. The nonprofit runs the world's largest blood-cell database, known as the Be the Match Registry.
The dearth of donors of color affects all transplants, from blood-related procedures, to tissues such as corneas, to organs such as skin and kidneys. In fact more than 37,000 Black patients are awaiting organ transplants today – that's 30 percent of the national organ transplant waitlist, according to the federal Organ Procurement and Transplant Network.
There are only 16,014 still-living and still-registered African Americans who have donated an organ over the last 26 years. Last year, only 17 percent of posthumous donors were Black.
The organ and tissue donor registry is both federal and state based. Every state has its own registry, usually via the motor vehicle department. The OPTN keeps track of all of the donors registered nationally, and helps states coordinate matching, donation, organ transport and transplant.
Signing up to be an organ-and-tissue or bone marrow donor are simple, but separate processes. To be a posthumous organ and tissue donor, one must sign up through the state's department of motor vehicles, or using DonateLife.net. A wallet-sized donor card will be issued through the mail. To become a living organ or tissue donor one must register with the federal United Network for Organ Sharing, and undergo a full physical and psych evaluation. To join the marrow registry as a potential donor, one can request a cheek-swab DNA kit and application from BeTheMatch.org.
Matching donors to patients is a painstaking process dependent on many factors. For organ and tissue transplants, these factors include blood types, body sizes, patient need, distance between patient and donor, and more. For bone marrow – or more accurately, any blood-creating procedure – the main factor is HLA, a DNA marker that immune systems use to tag all cells as part of the body. This makes it easier to identify foreign cells.
Corey Franklin works in transplant support, guiding donors through the process. Last year, he found himself on the other side of the desk.