Lawyers are still needed in the fight for justice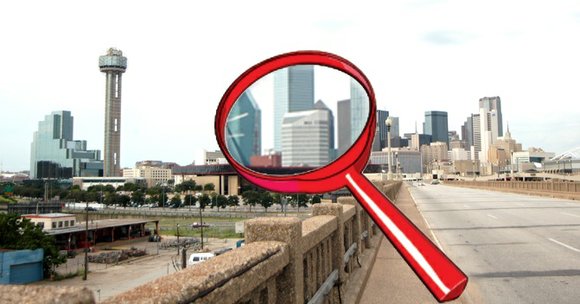 The Dallas Examiner
Prior to and during the Civil Rights Movement, Black lawyers were the protectors of our civil rights. They were concerned and stepped in when our civil rights were violated. They fought for us in court and sometimes by our side in the streets during marches and protests. You really didn't have to ask for help. Their passion and drive for justice drew them to the cause. And if you didn't have money they still represented you.
You didn't have to call them. They were there when you needed them with help and legal assistance.
Also, they worked together – lawyers held meetings with others lawyers – to determine the most effective and appropriate action for each case.
We don't see this today.
Have we assimilated too much into the general culture that we cannot stick together for a common goal for our community. And even when we are all fighting for the same thing, we still can't come together to determine the best course of action. And where are the lawyers – our advisors?
Today you have to look hard to find a Black lawyer who will represent you in a civil rights case. And in most cases, you must have a method of payment for the representation unless there is a chance of a lucrative settlement of the case.
A couple of weeks ago at the National Bar Convention, as Jesse Jackson closed out his speech, he told the Black lawyers "We could afford Thurgood Marshall in the 50's but today we can't afford you." And he took his seat.
During the same session, Sherrilyn Ifill, president and director-counsel of the NAACP Legal Defense and Educational Fund Inc., pleaded with Black lawyers to give of their time and resources to help with the many legal cases her lawyers work on. The Fund has very limited resources and they need help.
She said many of our civil rights are "human rights." She discussed the decision by the city of Detroit to cut off the water of people living in poverty that fell behind in paying their water bill.
Water is a human necessity. It is a vital resource in keeping our bodies properly hydrated. We need it to bathe, wash clothes and keep our homes sanitary.
After months of the Fund calling on the city to find a more humane resolution, the water and sewer department issued a statement on Aug. 8 saying that residents who were delinquent in paying their bills had until Aug. 25 to make payment arrangements.
Last month, the Fund joined a lawyer's committee and a law firm in filing a class action suit against Washington Metro Area Transit Authority for unfair background checks.
Last week, the Fund called on the Staten Island District Attorney Daniel Donovan to charge the police officers with homicide for excessive force after they used a chokehold on Eric Garner, whom they suspected of selling individual cigarettes on a street corner.
Most recently, the Fund has called for more transparency in the shooting of an unarmed18-year-old, Michael Brown.