Around the State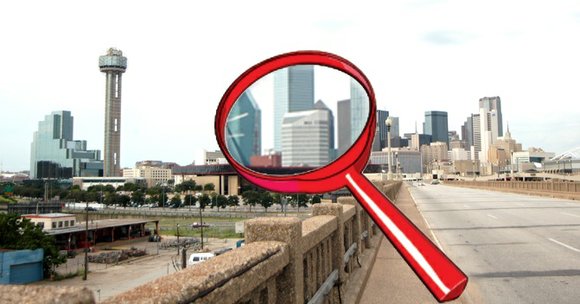 The Dallas Examiner
DALLAS
Vaccines are not just a personal protection, they protect the community at large. Children receiving a vaccination help to protect those others from communicable diseases. Parkland Health and Hospital System will offer back-to-school vaccinations for children throughout August during "Walk-in Wednesdays" between 8 and 11 a.m. or 1 to 4 p.m. at Parkland Community Oriented Primary Care health centers throughout the Dallas County area. No appointment is necessary, however parents can call 214-266-4000 to schedule an appointment time that is convenient.
Parkland's Youth & Family Centers will also offer immunizations in August for children enrolled in a school in Dallas Independent School District.
If you do not have insurance, Parkland can provide financial screening to determine if patients qualify for some kind of aid.
To find a participating health center, visit http://www.parklandhospital.com.
LANCASTER
The Commemorative Air Force DFW Wing will host a "Warbirds on Parade" event on Aug. 30 from 10 a.m. to 4 p.m. at Lancaster Airport, 730 Ferris Road. Approximately 40 warbirds will attend this event including the "Diamond Lil" B-24 Liberator, which is the oldest airworthy B-24 flying today. Bombers, fighters and trainers will also be there. There will also be a display of assorted military vehicles, re-enactors/living history groups, period displays and over 100 antique/classic cars. Admission is $10 per car or $5 per person. For more information, email fortworthbennett@charter.net or visit http://www.dfwwing.com.
TEXAS
A graduation toolkit for students, parents and school counselors is now available through The Texas Education Agency, in collaboration with the Texas Higher Education Coordinating Board and Texas Workforce Commission.
The toolkit provides essential information regarding the new graduation plan under House Bill 5, which was passed by the Texas Legislature in 2013. The bill provides for a more flexible graduation program for all students who will be entering high school in the upcoming 2014-2015 academic school year just a few weeks away. TEA believes that information and early planning are now critical steps for all students and parents in preparing for high school and beyond.
The toolkit offers students and parents an overview of the benefits to pursuing the Distinguished Level of Achievement graduation plan. House Bill 5 called on the Texas Education Agency, Texas Higher Education Coordinating Board and Texas Workforce Commission to collaborate in touting the Distinguished Level benefits, which include:
• Allowing a high school graduate to compete for top 10 percent automatic admission eligibility at any Texas public university;
• Positioning a high school graduate – who is financially qualified – to be first in line for a Texas Grant to help pay for university tuition and fees; and
• Ensuring a high school graduate will be a more competitive applicant at the most selective colleges and universities.
The toolkit also includes information on various workforce resources provided through the Texas Workforce Commission. All resources are geared toward assisting students and parents in planning any goals for college or career. The toolkit is available at http://www.tea.state.tx.us/brochures.