Tempers flare during DA's first discussion on police shootings
The Dallas Examiner | 8/25/2014, 11:48 a.m.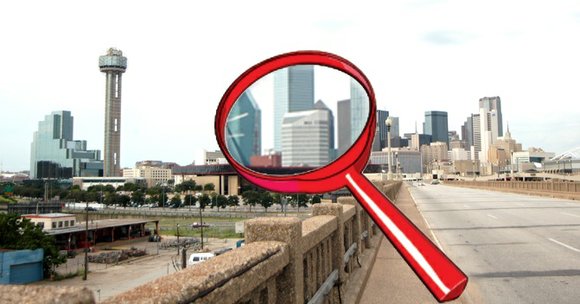 The Dallas Examiner
It was evident on Monday night that people in Dallas are hurting. They are in pain. They were frustrated.
Emotions were high that night at St. Paul United Methodist Church in Downtown Dallas. The church was filled to capacity. The lower floor and balcony were full and there was standing room only. People were there to hear from District Attorney Craig Watkins, Chief of Police David Brown and Dallas County Sheriff Lupe Valdez about the DA's special unit to investigate shootings by police officers in Dallas County.
Though the timing seems to align with the Ferguson shooting and riots, the unit was not started due to the Ferguson or the national outcry. Watkins said that he had been planning the unit for the past two years and had just gotten approval for funds to hire two people to work in the unit.
Brown said he did not view the investigation by a third party as a threat, but welcomed the review. He reinforced that it is not okay to shoot an unarmed person with their hands up or who is not fighting them.
Requests were made by several citizens to investigate previous murders by the DPD. There were mothers present whose sons had been murdered by police, there was a man whose brother had been shot multiple times and died. There are currently investigations in Dallas of police shootings and the families don't know what is going on. The community feels that it has been kept in the dark.
A 17-year-old young man shared an experience he had when a police officer followed him. He said he was walking for quite a distance, and a police office stopped at houses along the way and asked people if they knew him. This was a very frightening experience for him. Watkins responded that he and Brown are also Black and have had those same experiences that Black men have.
Tempers flared. Many wanted to talk more than the two minutes allowed for questions. Others were upset when the meeting ended at 8:15 p.m. because they did not have an opportunity to express themselves. Some were irritated alone with having to pay $5 to park as they arrived.
The audience had numerous questions, but many were not satisfied with the answers given by Watkins, Brown and Valdez.
Still, The Dallas Examiner wants to applaud the DA, police chief and sheriff for starting the conversation about police shootings. It is painful to discuss police shootings of Black men, but we must have the conversation and come up with solutions. We need to be able to openly discuss our frustrations, our pain, ask questions and relay injustices. The DA, police chief and sheriff need to know how we feel.
The community members that attended should be commended for participating. The questions asked were intelligent and legitimate.
There was a question about the training policeman receive. Are they culturally sensitive?
Brown discussed having a very diverse staff.
Someone else asked about the differential treatment of citizens who commit crimes and police officers who commit crimes of killing unarmed Black men.