Air quality regulations improved in Black communities
JAZELLE HUNT | 8/29/2014, 8:19 p.m.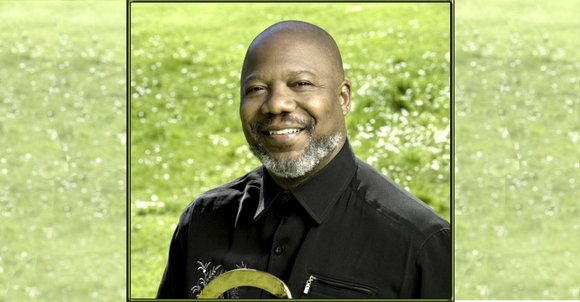 WASHINGTON (NNPA) – For the first time, the Environmental Protection Agency may require oil refineries to regularly measure the air quality at their perimeters. These fence line measurements will give surrounding communities – largely low-income communities of color – data on the level of pollution they are exposed to each day.
The EPA's proposed rule changes are the result of a lawsuit brought against them by environmental advocacy nonprofit Earthjustice and a few grassroots groups around the country, including the Community In-Power Development Association. The group is based in Port Arthur, Texas, a historically Black neighborhood turned fence line community surrounded by four oil refineries, six chemical plants, one international incineration facility, and one pet coke facility. Pet coke is both a refining byproduct and a fuel source that, when burned, emits more carbon dioxide than coal.
Hilton Kelley founded the association in 2000. He said the lawsuit was years in the making.
"For almost 20 years, the EPA has done nothing to revisit their guidelines and say, wait a minute … it's time to push these guys to upgrade and use better technology to protect human health," Kelley explained.
"We've been asking for at least six or seven years to get them to revisit these guidelines and take look at the possibility of updating them. I think it's every five years or so, they're supposed to look at ways they can increase protection of citizens who live next to these kinds of facilities."
The civil suit was filed in federal district court last year. In February of this year, the EPA settled and a consent decree was signed for the agency to begin the process of updating its rules for petroleum refineries. In addition to the fence line data, the proposed rules include caps on emissions from storage tanks and incinerating gases through a process called flaring, which releases billowing black smoke into the air for hours at a time. They also propose mandatory updates to monitoring equipment and public health procedures.
"To its credit, the EPA realized it had a responsibility to people. The case was resolved amicably to avoid unnecessary litigation," said Emma Cheuse, senior associate attorney at Earthjustice. "Some communities are bearing the brunt of pollution more than others, and that burden is falling too much on communities of color, and low-income communities."
Oil refineries in particular release tens of thousands of tons of toxins into the air annually, including a known carcinogen called benzene. Places such as Richmond, California; Dearborn, Michigan; Port Arthur, Texas; Northeast Philadelphia, and many more, literally host and neighbor hundreds of the nation's industrial plants.
Take Southwest Detroit, for example. When Theresa Landrum was a girl growing up there in the 1960s and 1970s, it was a pleasant place to be. Residents tended vegetable patches and fruit-bearing trees. The land was rich, situated on mineral fields. Just beyond the rail lines, neighborhood kids ventured into wetlands to chase rabbits, salamanders, garden snakes and other wildlife. The men in Landrum's family made a decent living at the industrial plants in the area. Marathon Petroleum was the closest one, and at that time, she said, it was "just one building up on a hill."