Who won the war on poverty?
JAZELLE HUNT | 8/29/2014, 8:23 p.m.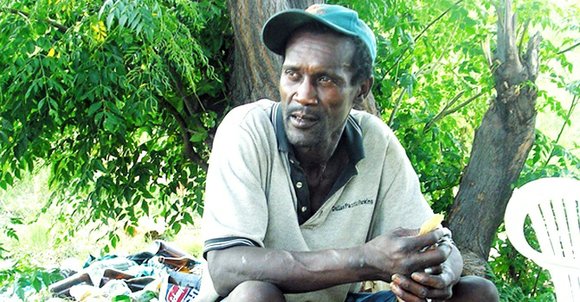 WASHINGTON (NNPA) – "In the 60s we waged a war on poverty, and poverty won," President Ronald Reagan once quipped.
Did it?
This month, 50 years ago, President Lyndon B. Johnson signed the Economic Opportunity Act, kicking off the War on Poverty.
Today, the Census Bureau reports that 49.7 million Americans are living in poverty. That's 15 percent of the nation, a poverty rate that has persisted since President Clinton left office. The child poverty rate, which had also plateaued around 18 percent before the Great Recession, has now crept up to 23 percent. The number of people in deep poverty – those who'd have to make twice their current earnings to meet the federal threshold of poverty – has hovered around 5 percent since 1973. Today, that figure doubles for children.
For Black Americans, the poverty rate is 25.8 percent. A staggering 40 percent of Black children live in poverty as of 2012, the most recent Census Bureau data.
But it's also true that poverty has dropped from 26 percent to 16 percent since 1967, if measured with the inclusion of income from government assistance. If the Census Bureau measured poverty without that inclusion, today's poverty rate would be closer to 30 percent. During the Great Recession alone, the poverty rate would have jumped three percentage points in two years – 24 to 27 percent.
In other words, safety net programs such as Social Security, the Earned Income Tax Credit, housing vouchers, and so on have stabilized the poverty rate, even during the recession.
Whether the war is being won or not, it's clear that the battle is still underway. And just as poverty is still thriving, so too is the debate on how to eradicate it.
Former vice-presidential candidate Rep. Paul Ryan, R-Wis., is taking aim at the topic with the release of "Expanding Opportunity in America," a discussion draft from the House Budget Committee, which he chairs. The proposal lays out a plan to fund assistance programs "more wisely" by consolidating the most successful ones – Head Start, SNAP, housing assistance vouchers and others – into a "Grant Opportunity" program.
Under this program, states would receive the same amount of federal funding for safety net programs, but states would be allowed to allocate those funds among the programs as they see fit.
To receive the Opportunity Grant, states must create a plan that moves people from poverty to independence; requires all able-bodied recipients to work or "engage in work-related activities" in exchange for benefits; encourages innovation among services providers; establishes a third-party evaluation method.
Ryan would like to pilot the Opportunity Grant program in a few to-be-determined states on a voluntary basis.
"The goal is to make it easier for low-income families to get the assistance they need and to find work," the proposal reads. "Right now, families must visit a variety of offices and providers to get aid. Under this proposal, they will work with a single provider for all their needs."
The proposal also seeks to strengthen Earned Income Tax Credit benefits and other work incentives; reform education provisions such as Pell grants and curricula models; reform the criminal justice system, including loosening mandatory minimum guidelines; and require Congress to review regulations that may disadvantage low-income Americans.