Who won the war on poverty?
JAZELLE HUNT | 8/29/2014, 8:23 p.m.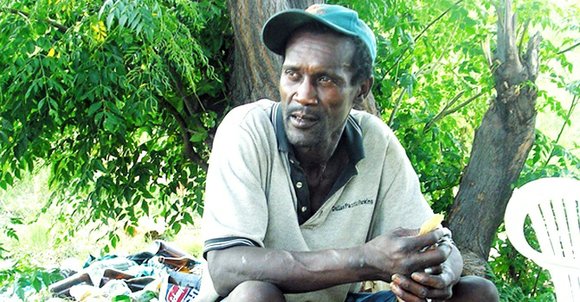 Not everyone is impressed.
"It's filled with little gems. It proposes to take up to 11 programs and put them into this block grant. The congressman says we would hold the money the same. But you should note that Congressman Ryan hasn't taken back his budget," said Peter Edelman, professor at Georgetown Law Center and faculty co-director of the Georgetown Center on Poverty, Inequality and Public Policy.
"For four years in a row he has proposed cutting $5 trillion over 10 years, and 69 percent of that is from programs that help low-wage, low-income people."
Poverty is a complex problem. This complexity is a major reason it persists, and is also why some advocate a crafted, multilayered approach.
For example, underemployment and unemployment are one aspect of the problem. Stagnant wages are another. At the same time, housing, child care and higher education costs continue to rise. There is also the link between race and poverty.
A chief criticism of this multilayered approach is that there are already too many costly state and federal agencies and programs, with questionable effectiveness. A recently released report from the House Budget Committee, titled, "The War on Poverty: 50 Years Later" describes the current safety net system as "duplicative and complex."
"There are at least 92 federal programs designed to help lower-income Americans. Congress has taken a haphazard approach to this problem; it has expanded programs and created new ones with little regard to how these changes fit into the larger effort," the report reads. "Rather than provide a roadmap out of poverty, Washington has created a complex web of programs that are often difficult to navigate."
But there are other ways to resolve poverty without cutting programs or spending more money. Last week, Edelman and Cook served on a panel sponsored by the American Bar Association to explore the question: What is the role of government, advocates and more specifically, the role of lawyers, law schools and the organized bar in addressing poverty? Edelman, Cook and the other panelists agreed that the best path toward alleviating poverty is through both government action and community partnerships/strategies.
"One has to continue to put pressure on the powers that be to construct and envision new innovative policies that really work at the ground level," Cook explained. "But also we've got to work at the grassroots level. When both of those emphases meet you have potential for a powerful and potentially transformative situation."
In the meantime, the War on Poverty continues unabated.