The Color Purple musical
Stage Play Review
MIKE McGEE | 12/7/2014, 8:20 p.m.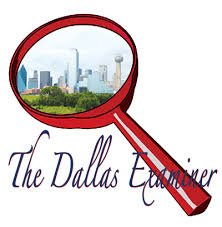 The Dallas Examiner
"Now none of us know what the Lord's got planned for us," the preacher sang in "Mysteries Ways," an early number of The Color Purple at The Music Hall at Fair Park on Nov. 22 and Nov. 23. The Broadway show is a musical adaptation of the Pulitzer Prize-winner book by Alice Walker and visually borrows quite a bit from the 1985 Steven Spielberg film. Marsha Norman wrote the script for the show while Brenda Russell, Allee Willis and Stephen Bray penned the music and lyrics.
The show is a tale of struggle and hardship – exacerbated by poverty, sexism and racism – and eventual healing in the Southern U.S. at the dawning of the 20th century. Celie, a victim of rape at age 12, copes with a forced marriage early in life to a man she has known for some time only as "Mister." Her sister Nettie is an anchor of hope and represents the plan in her life that the preacher sang about, whether she stands shoulder to shoulder with her downtrodden sibling or is just a voice a continent away in Africa.
The characters of Sofia (an older stepdaughter through her marriage to Mister's son, Harpo) and Shug Avery (a glamorous yet "fallen woman"-type who gets through life singing and dancing in nightclubs and juke joints) provide guidance for Celie through their worldliness, confidence and humor. The sisters' father, Alphonso, is nothing but pure evil: greedy, angry and incestuous to the core. Conversely, Harpo is kind and gently rebels against his father Albert, aka Mister. Albert is a figure wedged between the characters (and characteristics) of Alphonso and Harpo; he too is a wanton, possessive and violent man who tells Celie "You touch that mailbox and I'll kill ya, gal," as she painfully longs for word from Nettie. Eventually Albert sees the wrongs he visited upon those around him and vows to do right by them in the moving song Celie's Curse.
No program listing the cast was available on opening night. The Music Hall provided the performance space but was not an official sponsor of the musical. However, Grammy-winner Jennifer Holiday played Sophia, bringing a brash, live life-out-loud energy to the character from which the audience took great joy. Holliday gave humor and pathos to the role and convinced the audience that she meant it when she sang Hell No – an anthem of defiance by a woman refusing to accept victimization by men.
The actresses playing Celie and Nettie had a great chemistry which elicited an honest sense of sisterhood in their scenes together. It was Celie, however, who carried the weight of the show and bore it wonderfully. In a performance that ran for nearly three hours (including a 15-minute intermission) the actress was in front of the audience almost the entire length of the show, tasked with playing a character that ages from a teen to an older woman, and had to sing almost constantly during her time onstage. It was a monumental task for the performer yet at no time did her believability waver and her voice stayed steady and strong during her exceptional effort.