Moto Theatre WORKS comes to Dallas
JESSICA NBGOR | 12/7/2014, 8:17 p.m.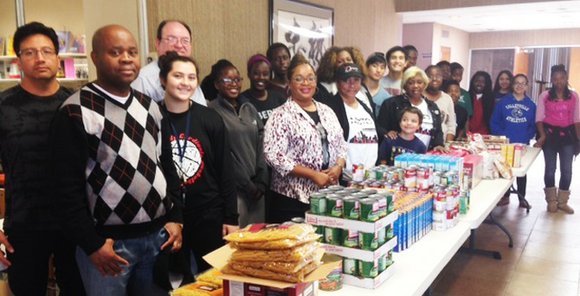 By JESSICA NBGOR
The Dallas Examiner
Moto Theatre WORKS, initiated in 2007 in New York City by Kene Holliday, added its second location in Dallas during the spring. It takes pride in making sure all of its actors are well-rounded and extremely encourages literacy. The theatre has opened its doors to all aspiring actors, singers, dancers and writers of all ages; with its first summer production cast ranging between the ages of 8 to 80 years old.
"It was a project that was inspired by a word of God into my life, as a means of serving the community wherever I travel," Holliday said.
The theatre was named after the late Vantile Whitfield who was also known as Motojicho. Motojicho was the first African American production designer to work on Broadway. He was also an exceptionally influential arts administrator, founding director, actor and playwright. He was a business partner, mentor and friend to Holliday who also has an extensive background in acting.
Moto Theatre has many projects in-store for the community. On Dec.13 at 3 p.m. at the Dallas Family Church, the theatre will showcase Smiley's Sanctuary, a Moto Theatre WORKS original concert stage reading play. There will be 28 roles, with some actors playing more than one role. Holliday wants to ensure that each actor gets an opportunity to shine. Auditions are open every Thursday night at 7 p.m. and inquiries can be made at mototheatreworksdallas@gmail.com.
Tiana Alexander, associate director of the youth group and an original chartered member, believes that she has had great learning experiences while being at the theatre.
"I've been able to pick-up on techniques that have enhanced my performances," Alexander said. "It has a family atmosphere and I am able to express myself in many different ways."
The theatre members are also filled with benevolence. This past Thanksgiving, they partnered with the Dallas Family Church for a Thanksgiving food drive and plans to do it annually. Pastor Jackson of the Dallas Family Church is a long-time friend of Holliday and was eager to lend the church as a distribution point.
Donations came from the church, the Hollidays and cast, as well as Pastor Dee Robinson, Pastor Letha Cooksey, Evangelists Rochelle Moore-Welton, from supporters in Houston and Boston, and among others. Approximately 60 turkeys, several canned goods and other food items were distributed.
A flier was created and distributed to houses about a half-a-mile away from the church. Those in need were able to present the flier and receive a bag full of goods. These goods were also distributed to church members who are also in need. Apostle Dr. Linda Holliday, director of Project Development, attached scriptures from the Bible of words of encouragement to the bags to help uplift the spirits of these individuals.
The Hollidays have won numerous awards and have dedicated the last 20 years to traveling evangelism and philanthropy.