Striving to develop an attitude of gratitude
Dr. James L. Snyder | 12/7/2014, 8:24 p.m.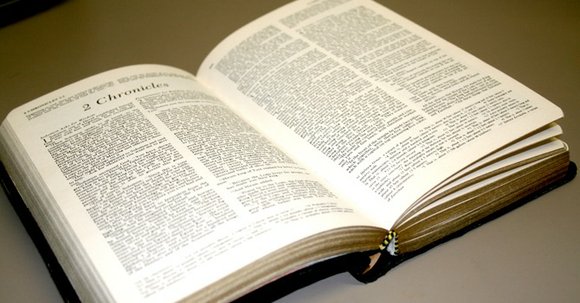 And while I am on the subject, I really am not thankful for all of those telephone calls soliciting money from me. If I wanted to give them money, I would be the first one to contact them. Unless I contact them and offer to give money, I do not want harassed by a telephone call from someone I cannot understand.
Along with this would go those political calls that are soliciting my vote. If a politician is so desperate that he needs to call me for one last vote, he better be calling me in person and not some recorded message.
As I look over this list of things I am not thankful for; there is one that I cannot omit. No list of mine, no matter how incomplete it might be, could ever overlook one item.
Regardless of the time of the year, I am never thankful for broccoli. In my opinion, God created the New York cheesecake and then to be nasty about the whole thing, the devil threw in a sprig of broccoli.
I do not like broccoli because it looks like a cross between a vertically challenged tree and a toadstool, and we all know what a toadstool is used for. I have every reason to believe that broccoli is a member of the fungus family. Thankfully, it is not a member of my family, which is the only thanks I can offer on the subject.
I do not mind if people eat broccoli as long as they do not eat in front of me or insist that I, "just try a bite and you'll like it." The next time someone says that to me, I just may bite them and see if they like it.
This is only a partial list of things I am not thankful but I am trying to work on my "attitude of gratitude." It is not easy and requires a lot of intestinal fortitude on my part.
Maybe an important part of an "attitude of gratitude" has to do with just being content. That could be what Paul was thinking of when he wrote to the Philippians. "Not that I speak in respect of want: for I have learned, in whatsoever state I am, therewith to be content." (Philippians 4:11 KJV).
I am learning gratitude has nothing at all to do with things but rather with personal contentment.
Rev. James L. Snyder is pastor of the Family of God Fellowship, PO Box 831313, Ocala, FL 34483. He lives with his wife, Martha, in Silver Springs Shores. Call him at 1-866-552-2543 or e-mail jamessnyder2@att.net or visit www.jamessnyderministries.com.