DCHHS offers free tests
JESSICA NGBOR | 12/13/2014, 11:27 p.m.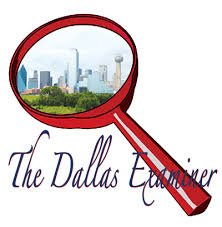 The Dallas Examiner
In Dallas County, startling statistics show 18- to 25-year-olds as the age group most infected with HIV. Even more disconcerting is the emerging rate of those in the 13 to 18 age group, according to the Dallas County Health & Human Services.
In 2012, 780 people were diagnosed with HIV or AIDS. That same year an estimated 14,000 people in the Dallas County were living with HIV/AIDS. African Americans are the most infected racial group, contributing to 43 percent of those infected, the DCHHS reported.
On Dec. 1, DCHHS hosted a free testing screening for all Dallas County residents during World AIDS Day. It urged everyone to get educated and take advantage of the free screening.
"I'm not nervous. It's something everyone should know for themselves because they need to be able to get treatment if anything is wrong," said Dallas resident Nay Williams as she waited in line.
Those in attendance seemed to understand why it is vital for everyone to know his or her HIV status.
"It's important to know, that way you won't pass it on if you have it and you can make better decisions with your activity level," Dallas resident Otis Doss said.
Untreated HIV can eventually turn into AIDS and destroy the immune system and cause death. Early treatment can help those diagnosed with HIV live a healthier, longer life. Antiretroviral therapy is a common treatment used. ART is a combination of at least three antiretroviral drugs used to restrain the virus. Although this is not a cure to the virus, it can help reduce the chances of spreading the virus and turning into AIDS.
"If you're diagnosed with HIV, it doesn't have to be a death sentence. Our goal is to bring awareness and eliminate stigma of the HIV virus. Prevention is the key," said Zachary Thompson, director of the Dallas County Health & Human Services.