On a high note: Size fabulous
SHARMAN MARSHALL-BURKS | 12/13/2014, 11:47 p.m. | Updated on 12/15/2014, 3:42 p.m.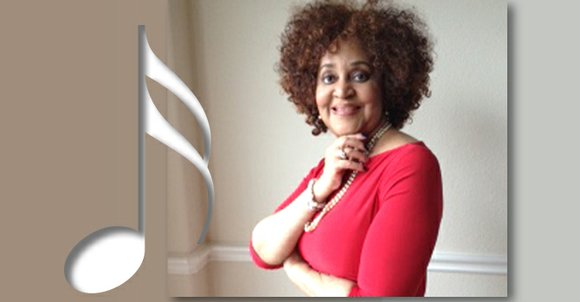 The Dallas Examiner
This column is meant to give you a brief pause from all of the sensationalism and headaches of our everyday lives. We will learn to pay closer attention to ourselves, our needs and learn how to start taking care of "us" for a change. There will be no preaching or judging. Just positive reflections and interjections, hoping this will brighten your day. I will be sharing my knowledge as a professional image consultant. This will include determining the image we want to portray to others, fashion tips for men and women, discovering our inner value, and getting rid of the negative connotations we harbor inside. So just relax, prop up your feet, and light a candle. Or if you are reading this on your coffee break, just exhale.
In this society our size plays a big role in how we identify ourselves. We let our size determine how we "show up" at our jobs and in our personal relationships. When I say size, I not only mean the physical, but the size on the label. Designers have totally messed up our minds on what size is the "perfect" size. This is true especially for women.
When we go out shopping and pick up a garment that is a larger size than we are used to wearing, we won't try it on. Because heaven forbid it may fit. You become anxious because that is not the size you are used to wearing. Tip for today, if you pick up an item and it looks like it might fit, try it on! Whether it is a smaller or larger size. Try it on! If it fit's, you are a winner. If it accentuates your body frame, it's a keeper.
If it does not fit, you are still a winner. You just shake it off and move on to the next garment. Ladies, we know when it doesn't fit. We sometimes try to convince ourselves that the outfit looks good anyway. When we have to do too much convincing, put it back on the rack. If it is too tight, too large, or too revealing, we don't feel comfortable anyway. In fact, that may cause us to appear larger than we really are. When that happens, what does that do? It diminishes our value.
The goal is to look and feel comfortable in our clothes and in our own skins. When we do that, people will see the inner light God has placed inside you. Shine that light. Flaunt it and use it to your advantage. Make it work for you.
On a high note, we all have value and should be living our best life every day. What we choose to wear should be representative of that. We are magnificently and wondrously made in God's image. Knowing that should always shine through and make us happy. Remember, the package is important, but so is the content!
I imagin' u fabulous! So should you!
Feel free to email me on any topic you would like to discuss: imaginustyle@gmail.com. For a more personal touch visit Sharman at http://www.imaginu.com.