Southwest Center Mall to open event center
DIANE XAVIER | 12/13/2014, 11:59 p.m.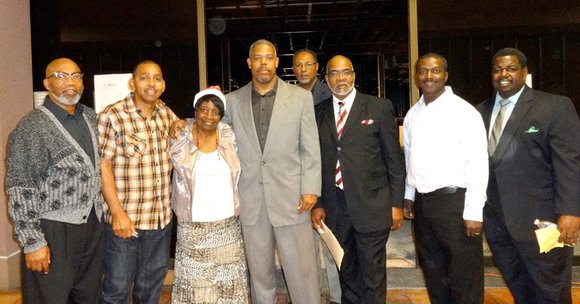 The Dallas Examiner
For Oak Cliff resident Cheryl Taylor, the South Dallas community has been her home for over 50 years. Taylor has lived and shopped in the Oak Cliff region for many decades and said one of her favorite places to shop has been Southwest Center Mall.
Located on Camp Wisdom Road off of Interstate 20 and U.S. Highway 67, the mall – formerly known as Redbird Mall – is 137,000 square feet of space on 96-acres of land and has seen many retail businesses come and go since the facility was built in 1975.
"I was here when the mall opened and when they had all the stores when it was a booming mall," Taylor said. "The mall is only 41 percent occupied now while other malls have an 81 percent occupant level of businesses and retail."
Getting Southwest Center Mall to prosper again may become a reality once more as Oak Cliff native and businessman David King and Redbird Entertainment Group announced their decision to purchase the closed Dillard's building this past summer for an undisclosed amount.
On Nov. 30, members of the Oak Cliff community joined King and his group at the Old Dillard's property to announce the purchase of the building, which is now the Redbird Conference and Event Center.
Hundreds of community supporters showed their support, including Taylor, as King made the announcement.
"I'm from this community and I grew up here," King said. "For me, it was a culmination of perfection in a sense and here was an opportunity that made financial sense and where we could see the return in investment but at the same time, it has such a great weight for the community that I come from. It was an announcement to the community that we are moving forward with this project and that we are in the process of closing in on the property."
The revamped facility will open next summer on June 19 with a movie grill, a 16-lane bowling center, a virtual game room and arcade center, along with a bounce house for kids, a food court with several different options for cuisine, and will also include private rooms for rental and other types of meetings.
"What we want to see from adding these amenities is further growth for retail space down to the corridor so one hand basically benefits the other as things expand," King said. "We definitely see this project for a catalyst for further growth. We see a great deal of resurgence on the entire corridor and what we want to see happen is the growing of businesses and real estate that can house them and that can create a comfortable place for our retail anchors and see that they are retained and that they benefit from the retention."
King said this project would provide unique opportunities for Oak Cliff.
"We will create a unique quality, a unique location that provides goods and services and entertainment in a type that can't be duplicated," King said. "Because, it is simply a natural progression, a product of this particular environment. For me, this mall was a place to fill my time so I didn't end up idle-minded. I work a lot with younger children and I see that idleness with the absence of these facilities. They have nowhere to go. They have nothing to direct their energy in a positive course. It falls upon us having gone through that and having that opportunity to provide for the next generation. It's important to them because this is a manifestation of the reality of the community."