AT&T faces $10 billion race discrimination suit
FREDDIE ALLEN | 12/13/2014, 11:55 p.m.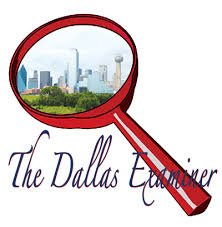 NNPA
WASHINGTON – A group that advocates for economic inclusion and fair contracting for Black-owned media recently filed a $10 billion dollar lawsuit alleging racial discrimination against AT&T and DirecTV.
The National Association of African American Owned Media filed the lawsuit for an unnamed company that "owns seven original content, high definition television networks (channels), six of which were launched to public in 2009 and one in 2012" and according to the complaint "is the only 100 percent African American-owned video programming producer and multi-channel operator/owner in the United States."
The suit alleges that AT&T and DirecTV violated a federal statute (Title 42 U.S. Code 1981) found in the Civil Rights Act of 1866, a law that was originally designed to protect freed slaves from discrimination as they joined the labor market and entered business contracts.
Marty Richter, a spokesman for AT&T, called the allegations "outlandish" and "completely baseless," and said that the company spent "$15.5 billion with diverse suppliers last year."
Skip Miller, the lead trial counsel for the plaintiff and partner with the Miller Barondess LLP law firm in Los Angeles, said his firm is going up against one of the largest corporations in the United States with vast resources, but it's a lawsuit like any other lawsuit.
"The real deal is the money, that's what this is about," said Mark DeVitre, president of NAAAOM. "It's about economic inclusion in mainstream America. The First Amendment requires diversity."
According to the lawsuit, AT&T and DirecTV collectively pay White-owned media companies approximately $16 billion combined every year for channel carriage license fees, but don't pay anything to 100 percent African American-owned media companies.
Even though AT&T executives admitted that they have a "black problem" to the company, according to the lawsuit, they have largely adopted a "wait and see" approach, refusing to increase the amount of business they do with the Black media company, unless it has a negative impact on their merger with DirecTV.
"They [AT&T], just said, 'No,'" Miller said. "'We know you have good programming, but we don't want to deal with you.'"
AT&T carries one of the unnamed company's seven channels, but instead of paying carriage fees to the company, the telephone and media conglomerate requires that the company pay AT&T hundreds of thousands of dollars per year for the programming.
"Ultimately, AT&T stated that it would consider entering into a carriage agreement with the Company only if AT&T's and DirecTV's lack of 100 percent African-American owned channels interferes with approval of the acquisition," states the complaint filed on Dec. 3. "Otherwise, AT&T would continue to refuse to contract with the Company for its suite of channels, and would shut out the Company from its billions in channel carriage license fees and advertising and expenditures."
The suit also alleges that AT&T and other White-owned media companies donate money to nationally recognized civil rights groups in an effort to "buy" their support, actions the complaint calls "window dressing and a deceptive practice."
"They can get up there and say, 'We support the Urban League.' Those are all good organizations," Miller said. "But what does that have to do with the media business?"