Around the State
The Dallas Examiner | 12/23/2014, 8:22 a.m. | Updated on 12/23/2014, 9:44 a.m.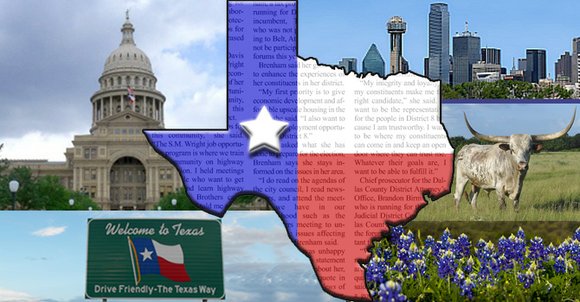 The Dallas Examiner
DALLAS
The Dallas Independent School District has been awarded a $100,000 Farm to School grant by the U.S. Department of Agriculture, made possible through the Hunger-Free Kids Act of 2010. The grant will help support continued efforts to encourage kids to eat more fruits and vegetables, add more school gardens, and increase working with the farming community to provide more locally grown products.
Under the grant, the district will expand and build upon the existing Harvest of the Month promotional activities, taste tests, distribution of fresh produce at schools and other activities that promote the benefits of locally grown products. The grant also outlines specifics on integrating farm to school in classroom curriculum throughout the year.
The grants help schools respond to the growing demand for locally sourced foods and increase market opportunities for producers and food businesses, including food processors, manufacturers and distributors. Grants will also be used to support agriculture and nutrition education efforts such as field trips to local farms and cooking classes.
Dallas ISD was one of eight districts in the southwest region to receive a USDA grant, totaling nearly $450,000.
DALLAS
Fourteen students from Booker T. Washington High School for the Performing and Visual Arts have been named winners in the 2015 National YoungArts Foundation Competition. This year, there were roughly 800 winners chosen from more than 7,500 applicants.
The foundation identifies and nurtures emerging artists ages 15 to 18 or in grades 10 through 12 in the visual, literary, design and performing arts. Winners in cinematic arts, dance, design, jazz, music, photography, theater, visual arts, voice and writing are provided once-in-a-lifetime opportunities, significant access to scholarships, and national recognition.
Merit winners will receive a certificate of achievement, a medallion, a recommendation letter and are invited to participate in regional programs. Their high school receives an engraved plaque with the names of every winner from that school.
Honorable Mention winners receive the same benefits as a Merit winner plus a $250 monetary award.
Finalists also receive the same benefits as a Merit winner plus an invitation to National YoungArts Week held in January for final adjudication to determine award designation, with prizes ranging from $1,000 to $10,000.
This year's winners are as follows:
Merit
• Sophia Anthony for visual arts
• Sydney Connor for visual arts
• Maragret Mickelsen for visual arts
• Joan Milburn for play or script for film or video
• Byron Otis for visual arts
• Omar Rivera for choreography and modern dance
• Sam Schwall for jazz/trumpet
• Sydney Schreve for visual arts
• Kaylin Sturtevant for modern dance
• Jordan Willis for modern dance
Honorable Mention
• Carson Wright for spoken theater
• Imani Williams for jazz voice
Finalists
• Madison Russell for jazz voice
DALLAS
An investigation by the city of Dallas in October has found that a small number of Dallas Fire-Rescue Emergency Medical Services laptop computers in DFR ambulances became unaccounted for between Jan. 1, 2011, and Aug. 29.
On Aug. 15, the city determined that one of the software applications on these EMS laptops was not properly protected. If the EMS laptop used during a patient's treatment was one of those unaccounted for, and if the paramedics performed an electrocardiogram on the patient, that EKG and possibly the patient's name, age and gender, may have become accessible to an unauthorized person(s).