Expanded education for incarcerated youth
FREDDIE ALLEN | 12/23/2014, 8:07 a.m.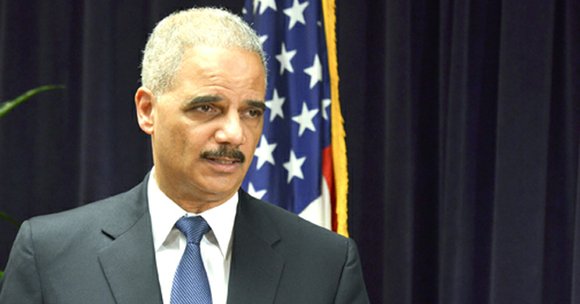 WASHINGTON (NNPA) – In an effort to provide sufficient educational opportunities for incarcerated youth, the Department of Justice and the Department of Education have released a joint corrections guidance for state educational agencies, a move expected to help Black youth, a group confined to juvenile correctional facilities at higher rates than their White peers.
Taking cues from the "My Brother's Keeper" Task Force report released earlier this year that recommended reforming "the juvenile and criminal justice systems to reduce unnecessary interactions for youth and enforce the rights of incarcerated youth to a quality education," Education Secretary Arne Duncan said that students in juvenile justice facilities need a world-class education and rigorous coursework to help them successfully transition out of facilities and back into the classroom or the workforce, becoming productive members of society.
"Young people should not fall off-track for life just because they come into contact with the justice system," Duncan said, during a recent visit to the Northern Virginia Juvenile Detention Center Alexandria, Virginia.
The Education Department said that "60,000 young people face confinement in juvenile justice or secure-care facilities nationally every day," costing nearly $90,000 per person annually.
According to The Sentencing Project, a group that advocates for criminal justice reform and seeks to address unjust racial disparities and practices in the criminal justice system, "Despite a drop in overall arrest rates nationally, Black youth are still twice as likely to be arrested as White youth."
Even though Black youth comprise just 14 percent of the juvenile population, the Sentencing Project reported that young Blacks represent 40 percent of young people locked behind bars. White youth account for 53 percent of all youth and 33 percent of incarcerated youth.
The Correctional Education Guidance calls for education services for detained youth to be similar to programs found for students in community schools, equitable accommodations for children with disabilities housed in correctional facilities, and access to some types of federal financial aid, including Pell grants for incarcerated students that meet the eligibility requirements and clarification on civil rights laws that prohibit discrimination "students in traditional public schools also apply to educational services and supports provided to youth in juvenile justice residential facilities."
The guidance also said that states and state educational agencies need to work to identify students who may have undiagnosed disabilities in order to get them the academic support that fits their needs.
A report by the National Center for Education Statistics found that between 1998 and 2007, 12 percent of Black students between 6 and 21 years old received support under the Individuals with Disabilities Education Act, compared to 8 percent of White students.
In a "Dear Colleague" letter that was released with the guidance package, Education Department officials wrote: "Absent a specific exception, all IDEA protections apply to students with disabilities in correctional facilities and their parents. Supporting effective and accountable education for incarcerated and at-risk youth can result in cost savings to the public and enable troubled youth to obtain an education and enhance their future employment options and life choices."