Giving athletes guidance and a helping hand
OMAR TYREE | 12/28/2014, 5:25 p.m.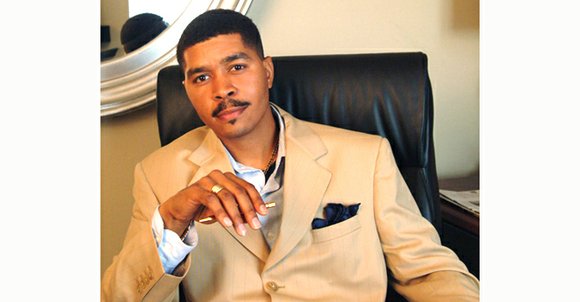 (NNPA) – Recently, I had a chance to be a representative of the National Alliance of African American Athletes to the Florida State-Georgia Tech ACC Championship football game in Charlotte, North Carolina, featuring last year's Heisman Trophy winner and championship quarterback, "Famous" Jameis Winston. I was also offered an opportunity to meet Winston and his family. So I took the occasion to enjoy a very interesting and eye-opening evening of football, academics, business and relationships.
Starting with the football game, the Alliance had some great seats in the middle section of the stadium, right below the luxury boxes at the 50-yard line. That made my view crystal clear to watch Winston work his Earvin "Magic" Johnson-like "gift" on the field again, willing his Florida State Seminoles to rally from behind and overcome a very determined Georgia Tech Yellow Jackets team and crowd for a 37-35 win. That's now 26 straight games that Florida State has yet to taste defeat under Winston's uncanny leadership.
Once the game reached the fourth quarter, stadium security was less concerned about seat assignments, so I was invited to sit closer to the field and meet the Winston family. In the lower seats off the corner of the end zone, I met a joyously animated father who stood, yelled and joked with the surrounding fans throughout the game, and a calm, observant mother who sat quietly in the cold and watched the game on the giant jumbo screen above the goal post.
I pinched myself and asked, "Is this the real mom and dad of that talented young man out there with the sexual allegations, stolen crab legs, loose-cannon mouth, autograph infractions and gigantic football ego, who may or may not go pro next year?"
All of that came to mind while standing there beside them. You can't help it. Winston has been all over the news since 2013, with everything he says or does. Yet, his parents were as normal as any other parents I've been around in youth football, basketball, baseball, track and field, or soccer. I've been around supportive parents and families ever since I started playing organized football in West Philadelphia nearly 40 years ago, with my own mother loading her car full of excited, cleat-wearing boys for our Saturday morning games.
So I immediately related to them. However, the Alliance related because Winston had maintained high academic standards throughout high school, and they had formed their non-profit, educational resource to help African American scholar athletes to maintain their academic standards, while competing on the university level. That's why we've never heard anything negative about Winston's academics. The star athlete maintained a 4.0 GPA in high school and a reported 3.7 GPA at FSU, joining the ranks of Rhodes Scholar Myron Rolle, Duke's Shane Battier, Ohio State's Tedd Ginn Jr., Tampa Bay's Gerald McCoy, North Carolina's Ronald Curry, Washington's Lorenzo Alexander and many more who have come through their program.
The search committee for the NAAAA continues to seek talented, self-motivated African American kids at the high school level to work diligently with the coaches, parents and athletic directors for the best student athlete results.