Expanding Educational Opportunity summit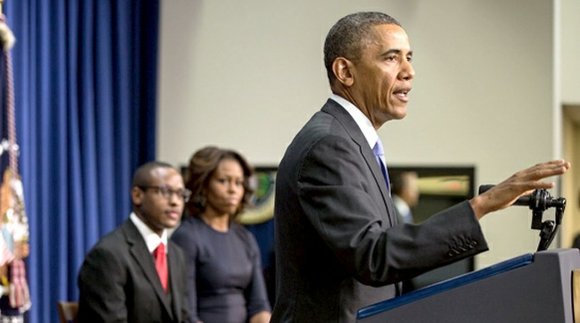 WASHINGTON (NNPA) – Thirty years ago, one year of tuition, room and board at a nation's four-year, degree-granting institution cost $8,756 on average (or $3,499, when adjusted for inflation).
As of 2010, that figure had almost tripled to $22,092 – and that's just for one year.
To meet this economic hurdle, 39.6 million Americans have turned to the student loan market, taking on more than $1 trillion in debt last year, according to the Department of Education's Federal Student Aid office. Higher education, once a pipeline to the American dream, is quickly becoming just a pipedream for low-income and underserved Americans.
On Jan. 16, President Obama and first lady Michelle Obama invited education leaders and decision-makers to the White House to announce an intervention to allow more Americans the chance at a degree. The Expanding Education Opportunity summit aims to foster collaboration and brainstorm solutions to the dearth of college opportunities for low-income and disadvantaged students. The summit is part of the president's overall education agenda, which has advanced through Congress in fits and starts.
Obama addressed the attendees and the press, stating, "The one reason we're here today is we want to make sure more young people have a change to earn a higher education. Today is a great example of how we can advance this agenda without a bunch of new legislation."
Without a college degree, children born in the bottom 20 percent of income distribution have just a 5 percent chance of getting into the top 20 percent as adults – and only a 55 percent chance of ever making it out of that income bracket, according to a 2008 Brookings Institute study.
But there was a catch: Those invited could only attend the summit if they put their money where their mouths were. Attendees were required to submit (for review) a concise in-house plan of new actions for 2014 to combat the opportunity gap and publicly commit funds to execute their plan.
"We do not have a more clear ladder of economic mobility than the attainment of a college degree for someone born into a low-income family. And yet the research shows that if you are born in the bottom quartile, by the accident of birth you have only a 9 percent chance of graduating from college," said Director of the National Economic Council Gene Sperling, who organized the summit. "We are a country that does not believe that the outcomes of your life should be overly determined by the accident of your birth. Yet these numbers show that to make good on that, we have to do much more as a country to help more people to succeed in college."
In preliminary efforts, the Department of Education and stakeholders identified four areas of focus that could have the greatest impact in expanding access to higher education: Matching students to their best possible schools and encouraging completion; increasing the pool of college-ready students; reducing inequalities in college advisement and test prep; and making remediation more effective.