Expanding Educational Opportunity summit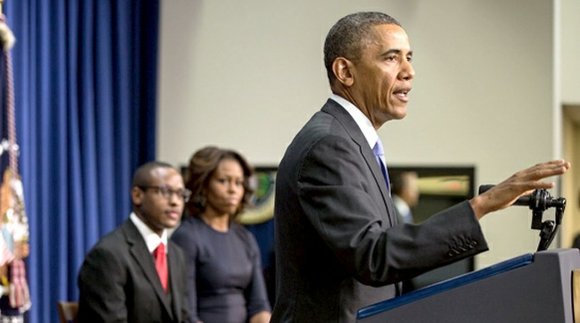 An array of secondary institutions are included in the ongoing initiative, such as MIT, College of the Holy Cross, Princeton University, Vassar College and Navajo Technical University. Historically Black Colleges and Universities such as Howard University, Morehouse College, Morgan State University, and Spelman College are also making commitments. Notable organizations involved include the College Board, Posse Foundation and the American Association of Community Colleges.
Participants were required to focus their plans and resources on improving one or more of these areas. A majority of the schools and organizations involved have made pledges around increasing match and college completion.
The University of Chicago, for example, has pledged $10 million for its College Success Initiative, which will reach 10,000 high schools across the next 10 years. Mount Holyoke College in Massachusetts has a program that offers full scholarships for low-income, non-traditional age college students. Scripps College in California will increase its financial aid and scholarship endowment by $35 million over the next five years. Boston's Bunker Hill Community College will allow incoming freshmen to start remediation before their first semester. College Board is setting up partnerships to waive student application fees.
Morehouse is piloting an alternative to the SAT/ACT. Howard is boosting success among low-income STEM students and matching Pell Grants by 100 percent. Morgan State is expanding its pipelining partnership with the Community College of Baltimore College, as well as an initiative to help students who've left the university in good academic standing complete their degrees. And Spelman will continue to fundraise to financially support upperclassmen who may not graduate due to the recession.
Absent from the summit is the trouble of ballooning college costs. The omission is deliberate; Back in August, the president made college accountability, quality and affordability his personal undertaking. His plan includes the creation of a College Scorecard (by 2015, which will be based on access, affordability and outcomes), linking student's financial aid to their class completion, bolstering technology and more.
The institutions and organizations involved will reconvene next year, when the White House will evaluate their progress and more entities will be invited to join the strategy.
Before introducing the president at the summit, Mrs. Obama shared her own college experience, painting the story of a first-generation college freshman who didn't know how to navigate a campus and didn't see anyone with whom she could identify.
"I didn't even bring the right-sized sheets for my dorm room bed … I was a little overwhelmed and a little isolated. But then I had an opportunity to participate in a three-week, on-campus orientation program that helped me get a feel for the rhythm of college life," she said. "And once school started, I discovered the campus cultural center … where I found students and staff who came from families and communities that were similar to my own. They were there to answer the questions I was too embarrassed to ask anyone else. And if it weren't for those resources and the friends and the mentors, I honestly don't know how I would have made it through college."