Our history all year long, Black History Month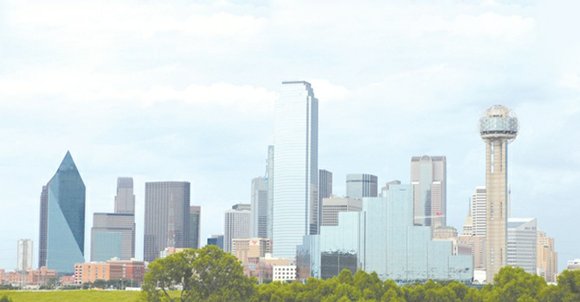 The Dallas Examiner
Throughout the year The Dallas Examiner has published articles reflecting on our Black heritage. We make this part of our mission every year. During the month of February we do even more to celebrate our heritage.
In addition to publishing great stories about Blacks in the past, The Dallas Examiner will publish its third Black History supplement on Feb. 20 entitled Black History: Dallas-Then and Now. This year's edition will have reflections of students who attended Dallas segregated schools and where they are now. You will not want to miss this publication.
The Dallas Examiner does seek advertising to fund the publication of this supplement. However, it prints the annual Black history edition in spite of limited support, because it is important to document our stories. As a series, it is a timeless keepsake for the generations of today and those to come.
Black History Month is a time when everyone reflects on our history. Not just Blacks. Programming on television and radio shows contain Black history stories. Organizations, corporations and companies have events that celebrate Black history. Municipalities, state and federal agencies will celebrate with special programs, as well. And this is good.
We will not move forward as a society until we understand each other. To know the Black man, you must know his frame of reference: Where did he come from? What are his experiences?
As Black people, we must remember the shoulders we are standing on. What have your experiences been? What did your parents and grandparents experience? If we don't do it throughout the year, we need to take time to read about those who came before us and paved the way for us to have what we have today.
We have to live up to the expectations of our forefathers. We now have what they didn't – we can live anywhere we want to, we can try on clothes and shoes in stores before we purchase them, we can attend schools of our choice, we can learn from updated books, we can sit down and eat anywhere in restaurants, we don't have to sit in designated areas for Negroes, use "Negro Only" water fountains and restrooms, or sit at the back of the bus or balcony.
The playing field is far from even, but we have come a long way. If we don't know our history, we don't know how much we have accomplished, we don't know how far we have come. We take what we have for granted. It has not always been this way. People sacrificed and paved the way for us to have the opportunities we have today.
Can you imagine a world where Blacks would not be allowed to email? Or imagine Blacks not being allowed to own or use computers, iPads and smartphones? Or even having to sit at the back of a DART bus or wait for another DART rail because the one you need is full of White passengers? What side of town would you have to live in because you've been shut out of certain areas based on the color of your skin? Would we even be allowed to have credit cards and bankcards … or gas cards and gift cards?