Tamela Mann rocks music charts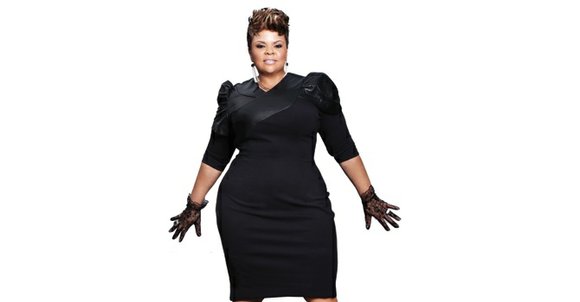 The Dallas Examiner
Tamela Mann, acclaimed gospel singer and actress, ended 2013 with a bang by securing top spots on Billboard's 2013 Year-End Charts with her fourth and bestselling album, Best Days. Dominating the gospel genre, she received four number one positions including Top Gospel Album and Top Gospel Artist.
Her album also ranked high on other Billboard charts that spanned across all genres. They included No. 8 on the Top Independent Artist list, No. 9 on the list of Independent Album of the Year, and No. 119 on the Top 200 Albums chart.
Mann expressed her excitement about her success.
"Oh my God! O-M-G! I'm ecstatic. To me it's a great honor," Mann gushed. "I don't really have words to say. I'm just in awe. I'm just really grateful."
She admitted that the outcome shocked her. Describing herself as an artist who's not comprehensively knowledgeable about music accolades, she commented that her husband, David Mann – also a gospel singer and actor – had to inform her that her accomplishment was remarkable.
First released in 2012, Best Days also debuted at No. 1 on Billboard's 2012 Top Gospel Album and Top Christian/Gospel charts. It had the highest sales and the most radio play for gospel for over 20 weeks. In addition, the record ranked first on the Christian Music Trade Association's 2012 Current Gospel Overall chart.
Mann mentioned that the creation of the album was inspired by the album's song, Best Days. Her producer, Marvin Butler, wrote the song and was preparing to send it to another artist when she first heard it. After listening to the song a few times, Mann stated that she knew she had to sing it.
"I was like, 'This song is for me; I need to give this to the people.' When I heard it, I just felt in my spirit like our best days are yet to come. It's like I'm believing, I'm speaking, I'm declaring it – that these things are going to happen, even for myself. That's how the album title came about," Mann said.
The album's hit single, Take Me to the King, earned Mann her first Grammy award nomination for Best Gospel/Contemporary Christian Music Performance.
Noted gospel musician and choir director Kirk Franklin wrote and produced the song.
Before it was recorded, he invited her to his house to review it. Mann said that she had no idea the song would be a hit.
"I knew I liked it, and I knew the lyrics meant a lot to me right off the bat. Because on my way home from his house, I had memorized it that quick. I didn't know then that it was going to be a hit. [But] you know that you have that hope that something is going to do well. One thing that got me was that my grandkids started singing the song. I mean they were really into it," Mann said.
Furthermore, she iterated that she knew Take Me to the King was important because it delivered such a powerful message. She explained that she's overjoyed when she hears the song on the radio.