Not enough Blacks receiving HIV treatment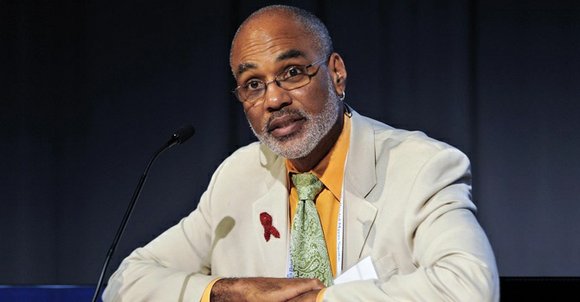 WASHINGTON (NNPA) – Even though Blacks get tested for HIV, the virus that causes AIDS, more than other groups, health care providers continue to struggle to get Blacks into treatment and keep them there, according to a recent report by the Centers for Disease Control and Prevention.
During a three-year period, Blacks accounted for 60 percent of people tested for HIV. When Blacks test positive for HIV, 75 percent get "linked to care" and 48 percent are retained in care, compared to 54 percent of Whites who stay in treatment after testing positive for HIV, according to the CDC.
Researchers for the CDC study considered a person "linked to care" if they receive "one or more CD4 (count or percentage) or Viral Load test performed within 3 months after HIV diagnosis during 2010."
According to the report, because of the low number of Blacks in care for HIV, only 35 percent have achieved viral suppression, compared to 39 percent in the total population of people living with HIV in the United States.
The numbers are lower for Black heterosexual males and Black MSMs (men who have sex with men). Thirty-seven percent of Black MSMs achieved viral suppression, followed by 29 percent of Black heterosexual men who achieved viral suppression.
Donna Hubbard McCree, associate director of Health Equity for the HIV/AIDS Prevention division at the National Center for HIV/AIDS, Viral Hepatitis, STD and Tuberculosis Prevention at the CDC said that viral suppression is the outcome of being in care, staying in care, being on meds and adhering to your meds. She added that achieving viral suppression allows patients to get the HIV virus levels low enough to be healthy and reduce transmission to others.
Some clinicians have said that the CDC report on linkage to HIV care for Blacks doesn't tell the whole story.
Lisa Fitzpatrick, a CDC-trained medical epidemiologist and infectious diseases physician at the United Medical Center in Southeast, Washington, D.C., suggested that if CDC only used the pool of HIV-positive individuals who were in care instead of counting all people who tested positive for HIV, their numbers for "retained in care" and viral suppression would be higher. Fitzpatrick said that people who are HIV-positive and not in care can't clinically achieve viral suppression, so it makes more sense to start from the pool of people that are in care.
Blacks account for 44 percent of the new HIV infections and 44 percent of people living with HIV in the United States. According to the CDC, there was a 21 percent drop in HIV infections among Black women, but McCree said that it was too early to call the decline in numbers a trend. Despite the decrease, Black women still accounted for nearly two-thirds of all new infections for women and suffer an HIV infection rate that is 20 times higher than the rate for White women.
Black men account for 31 percent of all new HIV infections, according to the CDC report, and the rate of new infections is six times higher than the rate for White men.