Blacks still victimized by 'stand your ground'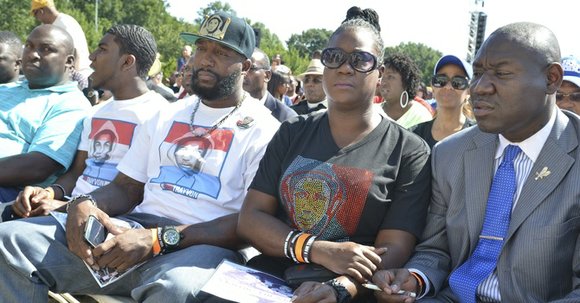 At a panel discussion last summer at the National Urban League's annual convention in Philadelphia, Jesse Jackson expressed support for a boycott of Florida, but failed to follow-up with a national movement. Sharpton said he could support a boycott of Florida if it were limited. And Urban League President Marc H. Morial did not express an opinion. The National Urban League is holding its national convention next year in South Florida.
"We lack a spirit of resistance in Black America," Daniels said. "Here was an opportunity for us to not only get justice for Trayvon Martin, but it was also an opportunity to imbue a spirit of resistance in Black America that we could use to go state by state and roll back these laws."
Sharpton said when he and other civil rights leaders raised the possibility of a boycott with Florida state legislators they found that a boycott would not help them get the votes that they need to repeal the law.
"The governor's race in Florida ought to be around the 'stand your ground' laws in the same way we made the mayor's race in New York about 'stop and frisk,'" Sharpton said. "That's how you get laws. You have to be able to pinpoint and punish somebody or reward somebody based off of what you want."
All sides agree that the only way to get a different verdict in high-profile cases is to have more Blacks participate as jurors, which requires them to be registered voters.
"For the justice system to work, people have to respect each other's diversity and cultures. We also got to make sure that we educate our community and let them know that jury selection is an equal justice issue," said Benjamin Crump, the attorney for Trayvon Martin's parents. "If we don't sit on these juries, then shame on us, because no one is going to understand Trayvon like someone from his community."