Masked ball benefit for Black students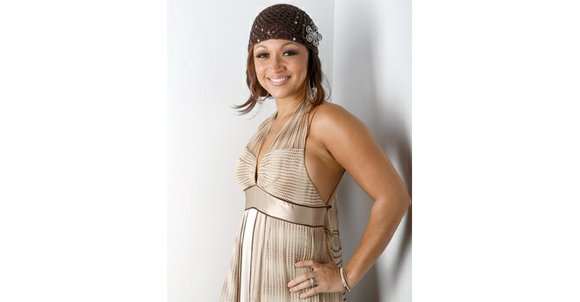 The Dallas Examiner
A mind is a terrible thing to waste. It's a phrase and cultural axiom in which many are familiar.
The United Negro Collage Fund, the organization behind that sentiment, will be hosting their fundraiser at the Sheraton Dallas Hotel, 400 N. Olive St., on Feb. 22 at 7 p.m.
Since 1944, the program has raised more than $3.6 billion for 400,000 students to attend college. Every year, 60,000 students are able to attend UNCF-member institutions through scholarships and financial assistance to 37 Historically Black Colleges and Universities. In Texas those schools are Jarvis Christian in Hawkins, Texas College in Tyler, Wiley College in Marshall, and Huston-Tillotson University in Austin, according to the organization's website.
In years past the main fundraiser for the local UNCF office was the Red, Hot & Snazzy celebration. This year's event, the UNCF Masked Ball, is a new direction for the organization.
Angela Johnson, the area development director for the UNCF, stated that the Masked Ball has taken place in other cities. The first one was held in Atlanta around 30 years ago; it remains the most successful fundraiser in that area, she said.
"As an organization we are just trying to streamline opportunities for partnership with our corporate partners as well as the individuals who support us so that it's a continuous brand," she noted, "so that those events look the same across the country, basically."
The goal of the event is to raise $300,000. The inaugural masked ball, Johnson said, will be just that, a black-tie event in masks. There will be a parade of masks and formal wear during the evening.
"It basically celebrates and supports education in North Texas," Johnson said.
The honorary chairperson for the event is Erma Johnson-Hadley, chancellor of the Tarrant County College District, Johnson revealed. She added that the co-chairs are LaMonte and Rhonda Thomas; LaMonte is the president of Cigna, North Texas/Oklahoma.
The ball will be a major undertaking with many different aspects throughout the night, said Johnson. The evening will begin with a pre-ball reception featuring live light entertainment while the sponsor will enjoy a VIP reception.
Other features of the ball will be silent and live auctions. The auction co-chairs are Reggie and Lisa Perry, executive director and account general manager of Hewlett-Packard.
There will be dinner and live entertainment as well as an afterparty called "Unmasked" that will include local entertainers.
"And then there's also going to be a spades and dominoes tournament at the afterparty," Johnson added.
The entertainment highlights will be provided by Heatwave, known for the single Boogie Nights, and Chanté Moore, who has had quiet storm hits such as Love's Taken Over and Chanté's Got a Man. Johnson was especially pleased to have Moore perform at the event.
"Chanté's been a long supporter of UNCF," Johnson said. "She's a very proud supporter of UNCF, who really believes in minority higher education, and so we're really glad to have her support our event this year."
Those interested in attending the ball can call the local UNCF office at 972-234-1007 for more information. Tickets can be purchased through http://www.uncf.org/dallas.