Monday Night Politics: A two-part forum you must attend
The Dallas Examiner | 2/24/2014, 5:47 a.m.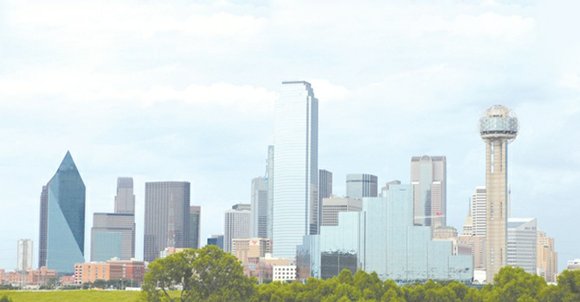 On Monday, the African American Museum at Fair Park Monday Night Politics – Meet the Candidates will present a two-part forum. Community members in attendance will have an opportunity to meet and hear from all three candidates running for the State Board of Education District 13, a very important state board. They will have an opportunity to hear state Sen. Royce West and County Judge Clay Jenkins during a very important discussion on Proposition No. 3: Medicaid Expansion that will be on the Democratic Party ballot for the primary election, March 4.
State Board of Education District 13 Election
The State Board of Education is important because it establishes policy and provides leadership for the Texas public school system. It is responsible for overseeing and providing the direction that will enable Texas public schools to prepare today's schoolchildren for a successful future.
The board consists of 15 members elected from roughly equally populous State Board of Education districts. Michael Williams, who was appointed commissioner of education by Gov. Rick Perry, serves as chief executive officer of the board and supervises the administration of board rules through the Texas Education Agency. Together, the board, commissioner and agency facilitate the operation of a vast public school system consisting of 1,237 school districts and charter schools, more than 8,400 campuses, more than 659,000 educators and other employees, and more than 4.8 million schoolchildren.
The board is responsible for providing and mandating instructions and a well-balanced curriculum that will offer the best possible education for students in public schools, as well as write the rules and regulations for adult education programs in public schools, junior colleges and universities.
It also manages the Permanent School Fund, and approves the building of charter schools.
Mavis Knight was first elected to the State Board of Education in November 2002 and re-elected in 2004, 2008 and 2012. During these 12 years she represented District 13 through some tumultuous times and served as secretary of the State Board of Education and as vice chair of the board's Committee on School Initiatives.
Knight is not running for re-election in the Democratic Party primary to be held March 4 and there are three candidates running for the seat she vacates.
It is critical that we have competent representation on this board and someone who is aware of and sensitive to the needs of our community.
Medicaid Expansion
Proposition No. 3 on the ballot for the Democratic Party primary is to vote for or against Medicaid expansion in Texas. Because the state of Texas did not expand Medicaid, there are thousands of Texans who are uninsured who would have had insurance through the expansion. Texas has more uninsured persons than any other state.
West and Jenkins will discuss Medicaid expansion at Monday Night Politics, after the State Board of Education forum. It is important that we are aware of the consequences of Texas not expanding Medicaid, how many people who could be insured and are not insured, and how the outcome of the vote on Proposition No. 3 on the Democratic Party ballot will affect whether Texas expands Medicaid.
Be part of the conversation, send your letters to mbelt@dallasexaminer.com.