Eva McMillan: A lifetime of activism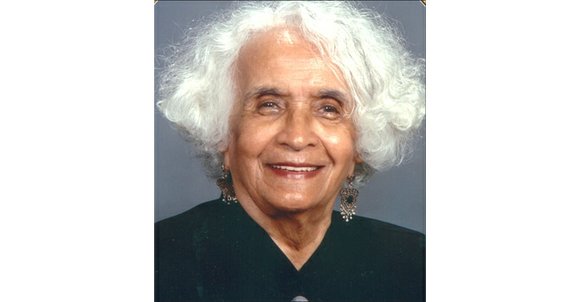 Mama Mack called her brother a "mentor in the struggle," and stated that her son began sharing that title after he joined the Student Non-Violent Coordinating Committee, a prominent organization during the Civil Rights Movement. The group began in April 1960 in North Carolina. Local SNCC chapters soon emerged across the country. Ernest founded the Dallas chapter.
The group led a protest against a South Dallas grocery store called OK Foods for allegedly selling inferior goods and for discrimination against the community. The young man and SNCC co-leader Matthew Johnson were arrested and charged with destruction of private property at the store where $211 worth of groceries had been damaged.
"That's the time I became hot under the collar," she said. "Ernest was sent to jail on a trumped up charge."
Each man was sentenced to 10 years in prison even though the only direct testimony against Ernest came from the storeowner's son who allegedly saw him drop a bottle of milk.
Mama Mack was distraught while her son served time in Leavenworth Prison in Kansas. Her son's prison sentence also made her work harder for civil rights in the U.S. She was elected to two terms as national president of the Southern Conference Educational Fund based in Louisville, 1977 through 1982, and later in Atlanta. She served on the SCEF national board from 1973 to 1982.
Mama Mack also worked with Operation Freedom in Tennessee, and she was a delegate of the American Women's Delegation to the Peoples Republic of China in 1975. In 1988 she was a delegate for Rev. Jesse Jackson at the Democratic National Convention.
She served on the Dallas Citizen Police Review Board from 1990 to 1994 and on the Dallas Municipal Library Board from 1994 to 1998.
In 1991, The Black Academy of Arts and Letters presented her with the distinguished Dallas Black Living Legend Award. She served as an executive officer as well as a writer of Dallas history of Black Dallas Remembered. She was a member of St. Paul United Methodist Church for over 40 years, serving on many church boards and committees; she received the St. Paul UMC Community Service Award in 1995.
Mama Mack received the 2003/2004 Minnie H. Goodlow Page Award for civic and social service presented by the National Council of Negro Women. She also received the 2007 Kentake Award at The Third Eye 21st Spring Rising Lecture Series.
Mama Mack is now retired from a daily life of activism and voter's rights. But her children will tell you she "feels no ways tired" of encouraging people to stand up for their civil and human rights.
"Everything she does, she does with love and gusto," Kathy said with pride. "She loves the community and helping the community gives her energy that's strong."