Let's get more involved in 2014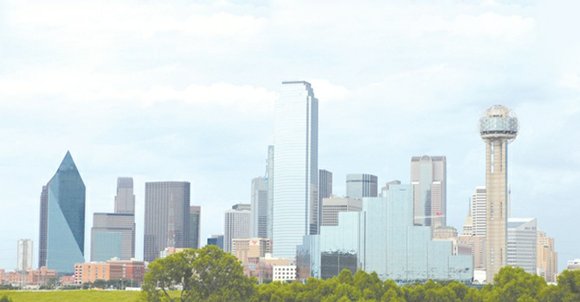 The Dallas Examiner
At the beginning of each year, many Americans take part in the timeless tradition of making a New Year's resolution. Hopefully, for 2014, one of our New Year's resolutions will be to be more involved in our community.
We can do this by:
• Attending school board meetings, city council meetings, county commissioner meetings, neighborhood association meetings, etc.
• Knowing what's going on in our community. Know what decisions are being made that will impact our community. Know the factors that lead to important decisions.
• Get to know candidates that are running for public office. The primary election will be held on March 4, 2014. Do you know the qualifications, experiences and platform for candidates running for public office? There are approximately 16 contested judicial races. Some of the other contested races on the ballot are county treasurer, district clerk, justice of the peace, constable positions and Democratic county chair.
On Feb. 13, before the first day of early voting, The Dallas Examiner will publish a Voter Education Guide. The purpose of the guide is to educate voters on: What is a primary election? What should you do if you have problems voting? Who are the candidates? What are their qualifications? And more …
Make sure you get a copy of the guide and familiarize yourself with the voting process and the candidates running for office before you go to vote.
In addition to publishing the Voter Education Guide, The Dallas Examiner will host Monday Night Politics – Meet the Candidates beginning Jan. 6 from 6 p.m. to 8 p.m. in the AT&T Auditorium at the African American Museum at Fair Park. Sponsors for Monday Night Politics include Urban League of Greater Dallas, Greater Dallas Urban League Young Professionals, Dallas Alumnae Chapter of Delta Sigma Theta Sorority, Metropolitan Dallas Alumnae Delta Sigma Theta Sorority Inc., Alpha Sigma Lambda Chapter of Alpha Phi Alpha Fraternity, Theta Alpha Chapter of Omega Psi Phi Fraternity, Dallas NAACP, Dallas Association of Realtists, KHVN, Pan-Hellenic Council and the African American Museum.
Elected officials make important decisions that affect our lives and our community … We need to know who the candidates are, what training and experiences have they had to prepare them for the office they are seeking. How do they plan to perform their duties? What is important to them?
Are candidates in a position to grant contracts or do business with African American businesses? What is their position on doing business with African American businesses?
If they are incumbents, what has their record been on granting contracts or doing business with African American-owned businesses?
Have incumbents performed their duties with the best interests of the community in mind? How have their decisions affected education?
Participating in the voting process and attending community meetings are our opportunity to make a difference in our community. It's important to remember that every vote counts and every voice is important.
One person can make a difference, but a group of individuals can make an impact. And if we want our children to be the leaders of tomorrow, we need to be a good example of what a great leader is today.
It's not enough to identify and complain about the problems and issues in our community. We need to work together to find solutions. We need to discuss options and collaborate our ideas. And we need to elect officials that understand who we are and will serve the best interests of our community. Once the elections are over, we need to come together to make sure our voices are heard before our representatives meet in Austin and in Washington, D.C.
Showing up at the polls with the knowledge about the candidates and what they stand for helps the African American voter elect a candidate that will be good for our community.
Join the conversation, email your letter to mbelt@dallasexaminer.com.