Big voting changes coming to the South in 2014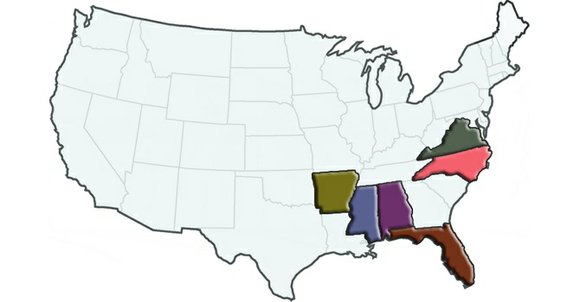 Virginia
Virginia was another of the former Section Five Voting Rights Act states that passed a voter ID mandate. But its 2012 law initially passed federal scrutiny, meaning the government found no racial discrimination would result. The law allowed an expansive set of identification to be used for voting, including those without photos of the voter.
But in 2013, Virginia passed another voter ID law that narrowed the list of IDs eligible for voting and took all non-photo forms off the table. The gutting of the Voting Rights Act gave the state a clear path to implement the law without federal review, and it will go into effect on July 1, 2014. If a Virginia voter shows up at a polling place without ID, he or she can vote provisionally but will have to visit the electoral board by noon of the third day after the election with the required ID in order for the vote to count.
In a positive development for voting rights in 2013, Virginia eased restrictions on voting imposed on those with nonviolent felony convictions. A new governor, Terry McAuliffe, will take office in 2014, and voting rights advocates expect him to lift those restrictions even further.