Celebrating Kwanzaa all year round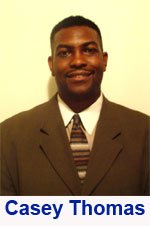 The Dallas Examiner
Habari Gani! This is the greeting that is shared within African American families as they celebrate the cultural holiday, Kwanzaa. More than 50 years ago, Dr. Malauna Karenga founded this event as an opportunity to celebrate African culture here in the United States.
Kwanzaa is a seven-day celebration in which each day focuses on one of the seven principles. The principles are umoja (unity), kujichagulia (self-determination), ujima (collective work and responsibility), ujamaa (cooperative economics), nia (purpose) and imani (faith).
Each of these principles taken separately addresses each of the social ills that not only impact individual families but impact us as a community. However, when we apply the principles collectively, they can change the direction of our nation as a whole.
If we practice the principle of umoja, we will have less jealousy and envy of one another. We will be able to celebrate the successes of our friend or neighbor. We will be able to encourage one another when times are tough and support one another in times of grief.
If we practice the principle of kujichagulia, we will not worry so much about what society has to say about Black men or women. We will set our own standards of beauty and definitions of success. We will judge each other by how well we do as a whole, as opposed to how well one person succeeds. We will chart our own path that better prepare the next generation for the challenges they will face in the future.
If we practice the principle of ujima, we will hold one another accountable for the success of our community. We will expect each person to do their part. No longer will anyone be able to ride on the coattails of anyone else because we will all have to do our fair share.
If we practice the principle of ujaama, we will no longer have to talk about how few times money turns over in the Black community. We will begin to recycle our dollars with others in and outside of our community who value us and what we bring to the table. We will be looked at as partners in economics as opposed to only consumers.
If we practice the principle of nia, every decision that we make will be based on a larger purpose. We will think about the consequences of our actions before we do anything. We will respect the property of others before we "borrow" something without anyone's permission. We will achieve far more as a community if we consider the purpose before taking any action.
If we practice the principle of kuumba, we will challenge our kids and adults to be more creative in how we celebrate our culture as well as how we address the issues that affect our community on a daily basis. We have to free our young people up to use their artistic skills and abilities in a non-judgmental manner. We have to also allow them to take advantage of science, technology, engineering and math skills that they are learning inside and outside the classroom. It is this creativity to set us apart as a culture.
Finally, if we practice the principle of imani, our faith will be strengthened in God and in humanity. We will achieve more because we will believe more is possible. We will trust in one another more as we believe in one another more.
Let's accept the challenge as a New Year's resolution to celebrate the principles of Kwanzaa all year long. Just think about the difference it would make in our world today!