Health and Human Services continues to push Affordable Care Act enrollment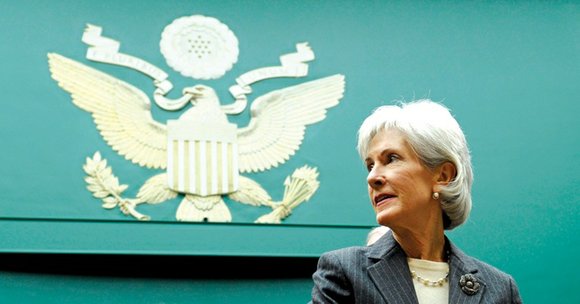 The Dallas Examiner
This January marked a historic month for health care in the United States. Millions of uninsured people are now getting health insurance for the first time.
The Health Care and Education Reconciliation Act of 2010 was signed into law by President Barack Obama in March 2010. Under the Affordable Care Act, many people who once could not afford health insurance due to their income, job status or pre-existing condition, now enjoy coverage.
Dallas is one of many counties in the nation that will benefit from the new health care law – including as many as 6.8 million uninsured African Americans in the country.
According to Congresswoman Eddie Bernice Johnson, representing Texas District 30, Dallas County is one of the most important places that affordable health care is needed.
"This county has spent over a billion dollars per year on uncompensated health care," Johnson said. "We have more working people uninsured and more people uninsured than in any other place in the country. This would not happen if people have the opportunity to buy affordable health care."
During a press conference with United States Health and Human Services Secretary Kathleen Sebelius, along with Johnson, Dallas County Judge Clay Jenkins and two recipients of the health law, discussed the Affordable Care Act. The conference took place at the Martin Luther King Jr. Family Clinic on Dec. 20. Participants highlighted the importance of enrolling and the benefits for residents of Dallas County.
"Here in Texas, we have the largest number of uninsured people in the country and there are great opportunities to have people learn about what is available in the Affordable Care Act," Sebelius stated. "We have signed up about a 1,000 people a day and we are seeing a lot of demands and a lot of interests from every part of the country. The goal is really by the end of March to 2014 to make sure that people understand what the benefits are and understand what's available to them and take advantage of their new access under the law."
Sebelius said open enrollment is available until March. Currently, 1 million people are enrolled in the program throughout the nation.
"We have three and a half more months of open enrollment where most employers only have three to four weeks," she continued.
Jenkins expressed the economic impact the new law would have on residents of the county.
"In Dallas County alone, 506,000 people qualify for subsidies that are currently uninsured," he said. "We have 133,000 people that because of Gov. Perry's decision to turn down Medicare expansion, there are people left without coverage that we could be enrolling today. Why is that important? Because everybody deserves affordable health care. If you pay taxes in Dallas County, the taxpayers are footing the bill for $686 million in uncompensated care last year at Parkland Hospital. That is more money than you pay county taxes for all other services when everything is combined in county taxes."
Misty Parker signed up for the plan through HealthCare.gov. She said she now pays $38 a month for health care. She previously paid $60 a month through her employer.