Health and Human Services continues to push Affordable Care Act enrollment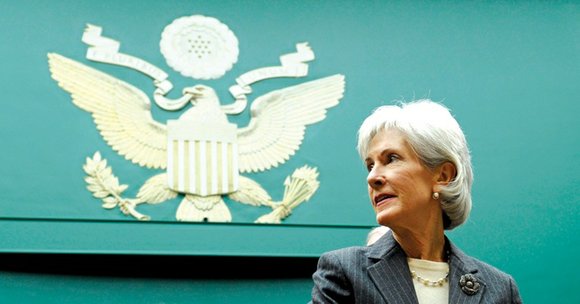 "I'm paying $20 less a month now and have more benefits," Parker said. "It's a great plan and covers my co-pay and everything else. I'm insured and very, very happy about it."
Sebelius said what frustrates her most about the new health care law is the misinformation that is being put out there.
"It is a struggle because there has been so much misinformation about this for three-and-a-half years," Sebelius said. "I would just suggest that people check it out themselves and that there is affordable coverage. The best way for people to get rid of the myths about the health care law is to talk to a neighbor, a friend, a health care provider, pastor or an elected official to get the right information."
Getting the information out about the Affordable Care Act is a goal for elected officials.
"We have a medical and health community here in Dallas County that is making sure people have access to health insurance," Johnson said. "It's needed more here than in any other place in the country and we are more capable of delivering health care than most other cities in the country."
Jenkins said anyone needing help in signing up for health insurance can visit HealthCare.gov or get in-person assistance at the Parkland Hospital Community Oriented Primary Clinic of which there are 12 locations throughout Dallas.
"We are trying to address the issue of signing up through our community health centers," Johnson said. "We cannot do it without people having the opportunity to buy affordable health care. We have a network of community health centers and we have one of the most dynamic health and medical communities in the nation. With a world-class medical center and with a world-class public hospital, we are very proud of that. However, it cannot be fully utilized until we can fully implement the Affordable Care Act."