How bad do you want to change?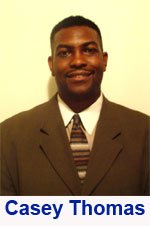 The Dallas Examiner
Happy New Year! I'm hoping that your start to 2014 is much greater than 2013 ever was! Didn't know I was a motivational speaker, huh? This is the time of year that we make resolutions of how we want to improve our lives. Many of us say that we are going to lose weight. Others say that we want to eat better and exercise more. Still others decide they want to get to know God in a more personal way.
If there is no plan to make these things a reality, then a person will slowly but surely find themselves drifting back into their old habits and their New Year's resolution will go by the wayside. So I will help you and help myself at the same time to design a plan and strategy for keeping your (and my) New Year's resolution.
First, you must decide what you want to change and how bad you want to change it. If it is health-related, it needs to be something that you can commit to on a daily basis. If it is of a spiritual nature, it has to be something that will change your life in some type of way. If it is to make more money, it must be something that will change your lifestyle and allow you the comfort that comes with more disposable income. In other words, it can't just be something that sounds good. It must be something that will also feel good! You have to be emotionally connected to your goal or resolution.
Second, you need to develop a short-term plan for how you are going to get started. For something regarding your health, it can be something as simple as taking your lunch to work instead of eating fast food or increasing the amount of water you drink each day. If it's spiritual, it could be setting time aside each day when you will have quiet time with God or choosing a daily Bible verse that you will study and reflect on. If it's money related, searching the local newspaper or Internet search engines on job opportunities in your chosen field or part-time jobs that will bring in more money is a good start.
Next, you need to get started. A wise man once said the journey of a thousand miles begins with a first step. Unfortunately, the first step is the hardest step you will take. Until you actually get started, good intentions will only get you so far. I will give you a personal example of a goal that I set for myself. I made a decision that I would restart a healthy lifestyle, and I would begin right before the holidays, as crazy as that sounds.
Side note: That's the important thing about having a made up mind; you don't have to wait until the new year to get started. You can begin as soon as you decide to.
Anyway, once I made my decision I talked to a friend of mine who is a fitness instructor. I didn't ask him about any particular exercises or exercise program. I asked him how do I get started. He told me something that I will never forget and I now share with others. He said just go get in your car and drive to the gym, and don't stop until you walk in. That was the best advice I could have ever received. I played out in my mind over and over again how I would get on the exercise bike, then I would go over to the bench press and then I would go and do arm curls. I had all this figured out in my mind. However, until I got up out of my bed, put on my workout clothes and got in my car, turned my ignition and pulled up at the gym, it didn't matter at all. The same thing goes for you. You have to take action.
The last step is to get an accountability partner. Choose someone who you trust, who you can share you goals with, and who will hold you accountable on a daily or weekly basis. This person has to be someone who is going to tell you what you need to hear, not what you want to hear. This will be just as important as taking that first step. When you feel like you want to go back to your old habits, this person will be the one who will keep you on track.
I have no doubt that whatever it is that you want to change, you have the ability to do it; now you have a plan. The next thing is for you to ask yourself how bad do you want it. Have a great 2014 and let's make it happen!