MLK Day: A Day of Service
Honoring the legacy of Dr. Martin Luther King Jr.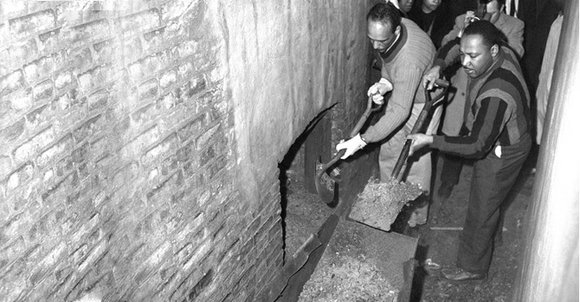 The Dallas Examiner
"Never, never be afraid to do what's right, especially if the well-being of a person or animal is at stake. Society's punishments are small compared to the wounds we inflict on our soul when we look the other way." – Martin Luther King Jr.
As the nation celebrates another Martin Luther King Jr. Day, leaders and organizations across the country encourage everyone in the United States to participate in the MLK Day of Service to honor King and his legacy.
King was known as a hands-on leader. He marched and asked the community to march with him. He sat-in and asked the community to sit-in with him. He voted and asked the community to vote with him.
After Rosa Parks was arrested for not giving her seat to a White man on the bus, he became the spokesman for the Montgomery Bus Boycott.
In an effort to fight segregation in places where Blacks spent their money, King organized sit-ins with young participants who he prepared to endure the backlash.
When it came to equal rights and employment, he organized his soldiers and led marches on main streets from city to city. He spoke fearlessly at rallies and met with political leaders to demand justice.
He went door-to-door with volunteers, talking to citizens about how to register to vote and the importance of voting.
King also fought for better socioeconomic rights among those financially challenged and struggling through appalling living conditions. To attract attention to the needs of the people, he moved into a slum tenement.
King structured the Poor People's Campaign to focus on jobs and equality. The campaign, announced during the March on Washington, demanded $12 billion to ensure that all who could work would have jobs; those who couldn't would still have some form of income; and an end to housing discrimination for all.
Even though he was yelled at, threatened, spit on, arrested several times and even stabbed, he was determined to give the cause all that he could.
"On some positions cowardice asks the question, is it safe? Expediency asks the question, is it politic? Vanity asks the question, is it popular? But conscience asks the question, is it right? And there comes a time when one must take a position that is neither safe, nor politic, nor popular but he must take it because conscience tells him it is right," King concluded in his speech, A Proper Sense of Priorities.
King knew that there were those who sought out to stop him by any means possible. Yet, he taught peace and tolerance and insisted that all who participated in the fight for civil rights do so in a non-violent manner.
"I have decided to stick to love ... Hate is too great a burden to bear," he confessed.
Using only his mouth, hands, feet and heart as weapons, King led the nation in a Civil Rights Movement that changed the country.
Not everyone has the means to help in the same way, but everyone can do something. For some, time is a luxury, but they can donate funds. For others, funds may be low, but they can donate their time. There are those that may not have either to offer, but can be generous with kind smiles and encouraging words.