Monday Night Politics: Incumbents take center stage at political forum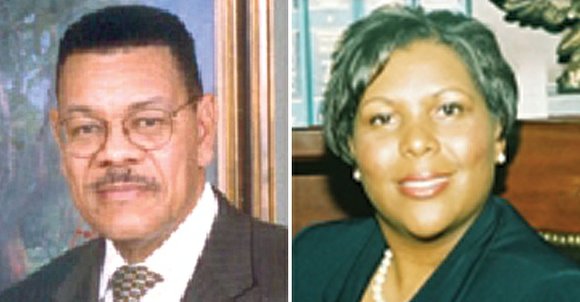 The Dallas Examiner
The right to vote is considered one of the greatest privileges to have in this country. For the African American community, being able to vote has been a long, hard-fought battle that took many decades to win as part of the Civil Rights Movement.
Several decades ago, Dallas County was one of many areas in Texas where Blacks could not vote in the primary elections, even though they were allowed to vote in the general elections, due in part to the White primaries established in Southern States.
In 1944, the U.S. Supreme Court in Smith vs. Allwright, helped end racial desegregation in voting by overturning the Democratic Party's stance of an all-White primary in Texas. As a result, thousands of African Americans were able to vote in their local primaries.
Knowing the efforts and struggles that are part of African American history and America's political history is the driving force behind African American organizations and businesses to do what they can to help spread the word about the importance of voting, particularly in the upcoming primary elections in Texas on March 4 – and before early voting begins on Feb. 18.
The Dallas Examiner is one of a few political and civic-minded organizations helping citizens learn more about the candidates running for office in this year's elections during its Monday Night Politics – Meet the Candidate forums. The open forums will be held each Monday at the African American Museum, located at 3536 Grand Ave. in Fair Park until Feb. 17.
The first forum was held on Jan. 6 and featured candidates running for office for Justice of the Peace Precinct 1, Place 2, Constable Precinct 1 and Justice of the Peace, Precinct 5.
Mollie Finch Belt, publisher of The Dallas Examiner, said increasing the voting numbers is critical.
"The whole purpose of these forums is to get to know the candidates and know who is running; know something about them so we can go to vote and you are an informed and intelligent voter," she said. "We really need to do whatever we can do to get people to get out and vote because we vote for president but we do not vote in the primary election. Since Blacks could not vote in the primary elections many years ago and now they can, we should have lines around the polls during the primary elections."
Monday Night Politics – Meet the Candidate held its first forum on Jan. 6 featuring candidates running for justice of the Peace, Precinct 1, Place 2; constable, Precinct 1; and justice of the Peace, Precinct 5.
Incumbent Judge Valencia Nash is seeking a third term as justice of the Peace Precinct 1, Place 2.
Former Lancaster City Councilman Vic Buchanon, who is currently working as a mediator for Buchanon Mediation Services, is challenging Nash. He believes he is the best candidate for this position because he believes that precinct is not being run financially efficient.
"What I have in my hand here are the financial audits from 2009 to 2011 and what you have is a balance of unpaid fees, filing fees from the Dallas Housing authority that is continually going up every year Mrs. Nash has been in office," Buchanon said. "Because they have been filing cases and reports and her court has not been collecting fees from those cases. I'm not saying that there are not some good things happening in that court, but I am saying that there are things happening in that court that should not be happening. There should not be $11,000 missing over a Labor Day weekend that includes two days of cash receipts and the drawer for the cashier missing."