Monday Night Politics: Incumbents take center stage at political forum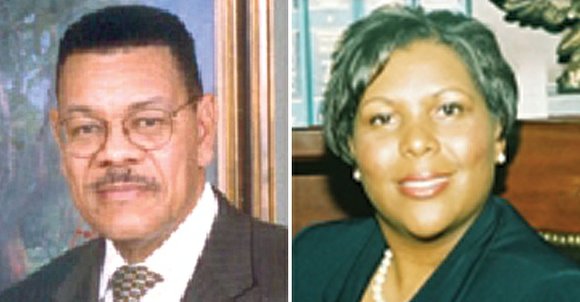 Nash responded to the criticism stating that her court has performed an effective job.
"According to our reports, our revenues are way up and Precinct 1 is the highest precinct in Dallas County," she said. "We are the busiest court in the state of Texas. He can say what he wants to about the housing authority and if you call the auditor, there was an issue with the housing authority before my time and that has been an issue that has been resolved. I don't know where he gets his facts of missing money from and I'm not going to stand here and say we are perfect, because certainly we have made improvements and we are going to continue to serve the community in a way that we have efficiently and effectively as we have been doing."
Nash became the first African American female Justice of the Peace when she won in 2006.
"I'm a public servant and I believe in the people and so I'm asking you to re-elect me because of that," she said. "Also, we have done a lot of community service, which this should be about. We have a comment box that rants and raves about what we do and also the criticisms that we get, we take those and we work with those and do what we can to serve the community."
Buchanon served the Lancaster City Council from June 1994 until May 2002.
"Let's talk about some responsibility," Buchanon said. "What I'm saying is that I'm going to run an efficient court that is going to have an efficient cash-flow management system that is going to prevent things like two days of receipts being stolen and taken off somewhere. I'm going to manage that court in a manner that is going to be proficient and is going to be generating revenue."
The next round featured the office of the constable in Precinct 1.
Currently, Judge Cleophas Steele Jr. holds this position and is being challenged by former Dallas County Constable Derick Evans, who was not present at the forum.
Steele served as Dallas County justice of the peace for 30 years from 1976 until 2006. He retired and was then asked to serve as constable for Precinct 1.
"There was some thought that I would be a good candidate for this position because I was so familiar with the precinct," Steele said. "At that time, the constable had some legal problems and as a result of these legal problems, he was not able to retain his position and the judge of the court called and asked me to serve as constable. At the end of 2014, that term ends and the new term begins on Jan. 1, 2015. So we have an election coming up, the primaries in March where the citizens will elect a constable to serve in that capacity."
Steele said what surprised him about his current position is the fact that he had to attend the police academy with young men.