Republicans' war on the impoverished in our country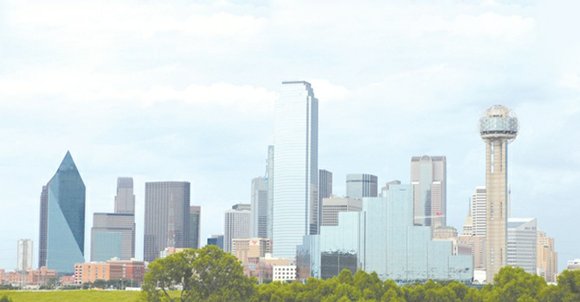 (NNPA) – I have written about the huge opportunity Black dissatisfaction with Obama presents to the Republican Party. It's time to speak directly to Black Republicans and GOP congressional leadership about dissatisfaction with the loyal opposition.
Last week marked the 50th anniversary of President Johnson's "War on Poverty," legislation that Johnson outlined during his State of the Union address on January 8, 1964. This was Johnson's response to the poverty rate, at the time hovering around 20 percent. Talk of poverty normally conjures up images of Black faces, but the reality is that in raw numbers, there are more Whites in poverty than Blacks. But, as a percentage of the population, the poverty rate of Blacks exceed that of Whites.
According to the U.S. Census of 2010, the overall poverty rate is 15.1 percent of the population. For non-Hispanic Whites, it is 9.9 percent, 12.1 percent of all Asians, 26.6 percent of all Hispanics persons of any race and 27.4 percent of all Blacks.
The War on Poverty was a logical program if you believed in big government. Also, to my conservative Republican friends (Black and White), please understand the historical context behind the Black community's seemingly embrace of big government.
While many conservatives were aggressively embracing Jim Crow, segregation and racial discrimination, our only ally was the federal government. Brown v. Board of Education (1954), the Civil Rights Act of 1964, and the Voting Rights Act of 1965 are but three examples.
So, it's not so much that Blacks are in love with big government, but without big government, Blacks would still be in slavery, have separate but unequal schools, would not be able to vote, or be able to eat in the restaurants of our choosing. Those are undeniable facts.
Yet, last week, I saw and heard many Black Republicans on television, radio and in newspapers criticizing Johnson's War on Poverty. While I was in agreement with the substance of their message, I didn't hear or see any workable alternatives to address intractable poverty.
I saw Republican congressional leaders giving major policy speeches at conservative White think tanks; but they never appeared before Black organizations. Even when it comes to optics, Republicans tend to be tone deaf.
Increasing the minimum wage is not the solution to poverty; more preferable is enhancing job skills through education (college or vocational). When will congressional Republicans take this message to an HBCU with the launch of a major policy initiative? Obama's record with the HBCUs is abysmal and can be exploited politically.
Another issue is the plight of small business, the economic engine of our country. They are the job creators, not the Fortune 500 companies. Yet, small business owners are finding it almost impossible to access credit from the very banks the federal government bailed out only a few years ago.
Congressional Republicans, what is your policy solution? When will congressional Republicans visit a successful business such as World Wide Technology in St. Louis to give a major policy speech on small business issues? WWT is the largest Black-owned business in the U.S., with annual revenues in excess of $ 5 billion and led by David L. Steward, a major donor in Republican politics.