Monday Night Politics: Local, state reps. face off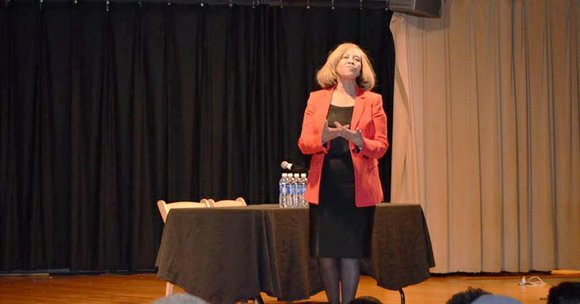 Giddings said for the past several years she has been working on Class C misdemeanors that have been given to kids in the state of Texas.
"Hundreds of thousands of Class C misdemeanors are being given to students for behavior that is certainly not behavior that we condone, but it's not criminal, it's not violent, it's not sexual, it's not harassing," she said. "In this state, we give these Class C misdemeanors to kids as young as 5 or 6 years old. We have been working on this issue for seven or eight years now. The first case I heard about was in DeSoto where we called the police on some young kids who were doing horseplay in the cafeteria and not with a weapon. If it's not criminal then we should not take these kids to court and give them a criminal record.
"In the Texas Appleseed Report, you take the same kid who happens to be African American and take another kid who is non-African American, and they do the same thing, they are the same age, the African American kid ends up with this Class C misdemeanor and suddenly becomes what we call the pipeline-to-prison. The Appleseed Report says that there is a direct correlation between these Class C misdemeanors and these kids ending up in prison."
During her term, Giddings said that they were able to restore education funding.
"In the 2011 legislative session, they made all of those cuts and then in 2013, we are able to restore about $4 million of the funds that we had cut in the previous year," she said. "I am going to be concerned with doing things such as funding kindergarten and pre-K for kids that don't have the kind of experience that other kids have. A lot of kids in the inner city arrive at the school house two years behind other kids because of the lack of exposure and the lack of experiences they have. Most of the teachers are teaching out of their area certification, and most of the teachers who are first-year teachers end up in inner city schools, where the kids need the most help. How much sense does that make? Why put the most inexperienced teachers in the area where the kids have the greatest need? It makes no sense to me. We have all kinds of research that says that if you put a kid in this type of situation for two years, basically their educational career is doomed. So this issue is one of the first things that I am going to take up once again."
The next office that was up for debate was the Democratic Party chair with incumbent Darlene Ewing challenging opponent Heath Harris. Ewing has held this position since 2005.
"I'm here today because I believe that we have created and proven a track record for a formula for winning," Ewing said. "Since the first election I oversaw since 2006, we have swept every countywide office in this county. This is totally a blue county. It's done with a lot of hard work and a lot of volunteers that put in a lot of time."