Musicians' association luncheon to help support Blacks in music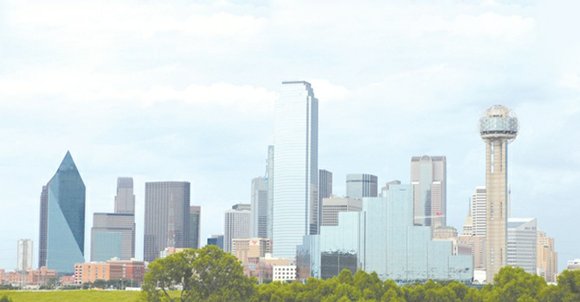 The Dallas Examiner
The Dallas Metroplex Musicians Association, an affiliate of the National Association of Negro Musicians founded 1919, serves to increase the awareness of the talents and contributions of African Americans in Dallas and around the world: from preserving the legacy of Black music to developing young musicians.
Its professional and nonprofessional musicians teach in public schools and private studios, as well as perform and compose music that reaches a broad audience. Some members participate in Young Strings, a program affiliated with the Dallas Symphony Orchestra. The association also supports the annual Young Musicians Showcase at which musicians from Dallas schools can practice their public performance skills.
DMMA provides scholarships to youth. On Saturday, it will host its annual scholarship luncheon from 11:30 a.m. to 2 p.m. at the Park Inn, located at 1241 W. Mockingbird Lane, to help fund future scholarships.
The highlight will be a gala celebration of music.
Individuals who have made extraordinary contributions in the field will be honored as inductees into the Musicians Hall of Fame or presented with awards. Inductees include: William Robertson, Kenneth Rowe and Dwight Ausbrooks. The Next Generation Professional Musician Awardees will be Carlisa Washington and Nathan Myers. John Tatum will receive "Musician of the Year."
Donations are welcomed. For more information regarding the luncheon and tickets, call Billie Roberts at 214-808-4587 or Jan Wilbanks at 972-242-3250, or visit http://www.dallasnanm.com.