More than Girl Scout Cookie sales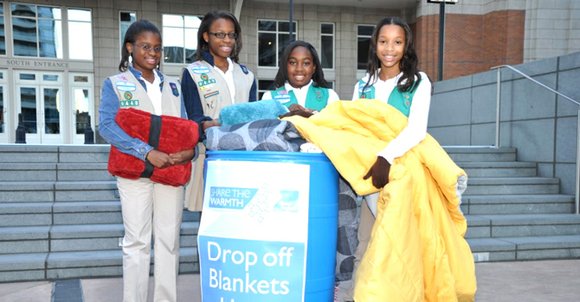 Walker said the cookie program is more than just selling cookies.
"It is about learning how to build a business, to have our girls start asking questions as to what's important to them and why and using the patch as a platform," she said.
The cookie program is held once a year and Walker said the troops in Northeast Texas earn on average about $880 from sales.
"It's an economic engine for girl scouting," she said. "It funds all of their activities and is really beautiful way for children to participate in. It supports our camps and our training. All proceeds stay right here in Northeast Texas."
Many of the proceeds go toward charitable causes.
"One of our troops last year donated $400 of their revenue from cookie sales to help deliver medical supplies in Ethiopia," Walker said.
This year, the organization is also participating in the Mary Kay Entrepreneurship Patch program where meeting certain goals will help them earn this patch, in honor of the late Mary Kay Ash, a Dallas icon known for her global business of selling direct skin care line and beauty products.
"The Mary Kay Patch program takes some of the tenets of her early work and what was important for her and ask each one of our Girl Scouts to think about and to reflect that within their own personal lives," Walker said. "It connects the girls to a female role model."
Jolanda Davis, a Girl Scout Troop Leader, manages 20 girls in Troop 9448.
"I was a Girl Scout when I was young and I wanted my girls to have the same experience," Davis said. "I love the sisterhood the Girl Scouts provide. The relationships that we build with each other and as parents, it's like we are one big family. The bond that the girls developed over the years is special."
Davis, who is African American, said her troops are predominately African American and the program offers ways to learn about other cultures.
"We are racially diverse and as their troop leader, I want them to see all the things the other girls are doing and I want them to have the same exposure and the same opportunities others have and being in Scouting has given them that. We've been able to take trips with our cookie money and explore."
Walker believes the organization is one of the best programs a young girl can get involved in. Her daughter is also a Girl Scout.
"One of the things I want most for my daughter is confidence, independence and to feel very comfortable with who she is and how to make smart decisions and Girl Scouts has given her that," she said. "Girl Scouts opens a girl's horizon and connects her to the community and the larger world out there."
Another incentive the program provides is its commitment to outdoor activity.
"This is the very first generation of children of boys and girls that are being raised almost exclusively indoors and Girl Scouts in my opinion is one of the last space frontiers to get the girls into the outdoors," Walker said. "As a Girl Scout, they have an opportunity to explore arching, canoeing, horseback riding, to gaze at the stars and build a campfire. If you miss those pieces of your childhood, it's something you'll never get back."