Time to put our vote where are our mouth is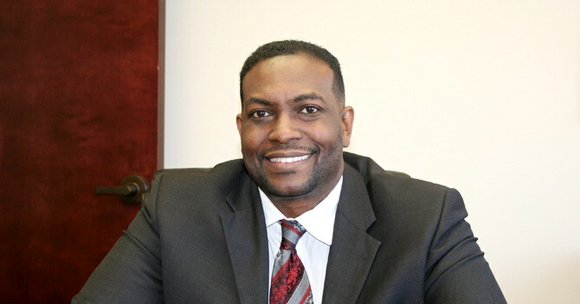 The Dallas Examiner
I watched very closely as the results of the Dallas ISD school board race came in. Congratulations to Trustee Miguel Solis in District 8 and to Trustee Joyce Foreman, who won the runoff for District 6. In this district, Trustee Carla Ranger is stepping down after many years of service and speaking truth to power on issues of concern to children that lived in her district. This is the only majority African American district in Dallas ISD.
Many people have talked about how important quality schools are and how important it is to make sure we have the right people on the school board. However, in the District 6 race there are over 50,000 registered voters but only a little less than 2,400 came out to vote. So less than 5 percent of eligible voters decided who the two candidates would be that would make the runoff to represent them.
This has got to stop. At a time when the ability to vote to choose who will sit on the school board could be at risk, people chose to not participate in this election. One of the suggestions from the Support Our Public Schools group is that school board members should be appointed as opposed to elected. This would be to protect them from the politics of making decisions with the next election in mind.
There are many factors as to why. Many people think that nothing can be done to improve Dallas ISD. Others think because the superintendent is not elected but hired by the board, they can't impact what happens in the school district. Still others don't have any children in the district so they are not interested in what is happening.
Lately, there has been a lot of blame that has been placed on the children in the district and how they are not performing well in the classroom. The dropout rate will be a concern as long as any child does not graduate from high school. While times have changed, children have not. They will only do what they are allowed to do, and they are being given so much rope that many of them are hanging themselves. It is the parents' responsibility to set boundaries and limits. It is also the parents' responsibility to know who their school board representative is and how well he or she keeps their constituents aware of changes that are taking place in the district.
Over the past few years, we have had several school closings. These affect how parents make decisions about where their child will go to school and how much travel time will be required for them to get there. This is a decision that was made by the school board trustees. Other factors such as what time school will start and end, and which elementary schools will feed into what middle school, and what middle school will feed into what high school. The state legislators have decided that all incoming ninth graders will have to choose an endorsement that they will take courses in prior to graduating from high school. Knowing which school offers which endorsements is a decision that is approved at the school board level.
Each of these points shows why it's important to vote in school board elections. Go out and learn as much as you can about each of the candidates and make your voice heard through your vote. If you don't, then don't complain!