GM's Eric Peterson loves dealing in diversity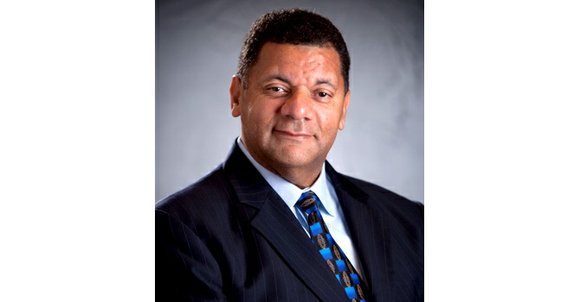 HOLLYWOOD, Fla. –(NNPA) After working 37 years for General Motors, it is not unusual for Eric Peterson, vice president of Diversity Dealer Relations, to walk into a Black dealership and be introduced to one of the owner's children.
"See that man there," a dealer recently told his son, pointing to Peterson. "He helped me get started. And if you do what you're supposed to do, he'll help you, too."
Peterson has helped many Black dealers for nearly four decades. Not only has he helped them get started, he has helped keep them growing their business.
"Everyone has a story," Peterson recounted. "My passion is helping people realize their dream. It makes me feel good about what we're doing."
And GM has done a lot.
"GM has a long history of diversity and inclusion before it became popular," Peterson explained. "We started the first minority supplier program in '68. We started the first minority dealer program in '72. Rev. Leon Sullivan was the first African American on a major board and that was GM. We started the first dedicated women's program in 2001. No other manufacturer has done that. Diversity and inclusion has been in GM's DNA."
At its peak, there were 400 dealers of color, approximately 150 of them Black. Like the overall figures, the number of minority dealers has also sharply declined. In 2013, there were 208 minority dealerships, tops in the industry. That figure is 211 minority dealers, 44 of them Black.
The company continues to rebound after going through a government-backed bankruptcy in 2009. As part of that Chapter 11 reorganization, the company discontinued its Hummer, Pontiac and Saturn brands and sold Saab to a Dutch automaker.
"When we went through bankruptcy, we downsized our overall dealer portfolio," Peterson recounted. "We lost about 25 percent of our dealers. Part of it was going through the downturn of '08 and '09 – a lot of guys just couldn't make it because business was off 50 percent. We lost about 25 percent overall, we lost about 28 percent of our minority dealers. Among African Americans, we lost about 33 percent."
He said GM's decision to ditch four of its eight brands hit Black dealers especially hard.
"When we put Saturn dealerships in, when we put Hummer dealerships in, we put a lot of African Americans in because those were the new points of opportunity," Peterson said. "Unfortunately, when we had to downsize and consolidate our network, we went down by four brands – from eight to four – and unfortunately, we lost Hummer, we lost Saturn, we lost Pontiac and we lost Saab. So when we lost those, we lost a lot of those dealers."
Looking back on that period, Peterson said, "While it wasn't pretty for anyone, we were trying to survive."
Even in the best of times, it's not easy to survive.
In order to be successful as a dealer, Peterson said, one has to be what he calls a student of the game, realizing, for example, that a dealer may make a sale, but it is the service department's reputation that drives customers back for repeat business.