Aging out: Fear, finances and exploitation
Mike McGee | 7/18/2014, 12:29 p.m.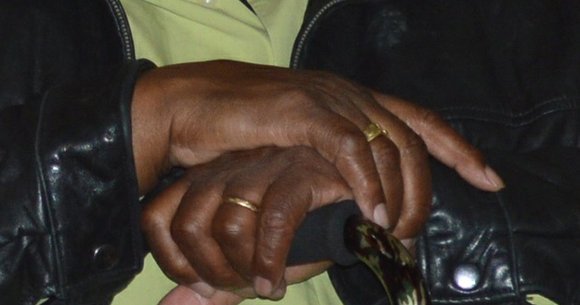 The Dallas Examiner
In a recent survey about aging, people reported their greatest fear as losing their independence and having others make decisions for them.
As part of an ongoing series, The Dallas Examiner will examine the issues of elderly care in Southern Dallas County. Part one introduced Charlie Fink, who was placed in a nursing care facility against his will. It also examined some of the duties and criticism of adult services. This second part will follow the case of Fink while also looking into some of the financial aspects of caring for aging citizens.
– Part 2 –
Debra McIntosh was straightforward about Charlie Fink's protective custody hearing at the Dallas County Records Building on Feb. 27.
"We're just here to support him," she said, voicing encouragement for her 85-year-old neighbor. "I want him to be able to come home and we'll help him," she stated as she waited outside Probate Court 2 during a break in the hearing.
Debra, her husband Kenny and their children attended the hearing as Fink and his attorney Lysette Rios tried to end his 30-day confinement at Oakwood Nursing and Rehabilitation in Arlington. Kenny also spoke up for Fink.
"Give him a chance. Everything that they're alleging can be fixed," he said regarding Adult Protective Services' charges about threats Fink made, his cluttered home, and inability to care for himself or his wife, Edith, 87, who was moved to Oakwood earlier in the year by APS. "I think APS has a legitimate argument. His place does need to be cleaned. He does need proper health care. But he has to have the chance to do that. And we're here to help him."
By the end of the session that day, Judge John Peyton Jr. decreed that Fink would stay at Oakwood until he was examined by mental and physical health-care professionals. In order to be able to leave the facility, Fink would have to show that he had the physical and mental capacity to take care of himself and was not a threat to himself or anyone else.
Outside of the courtroom, Fink was elated.
"My thoughts are, I could hug his neck," Fink said about the judge who informed him of his pathway to independence. "I'm free, because that's just a formality," he commented on the testing.
Fink joined up with the McIntosh family as they all prepared to go to lunch before heading back to Oakwood.
The older man looked toward Kenny.
"I told you, you bring my billfold; I'll buy the burgers. I ain't got no money," Fink said, almost prophetically. "I ain't got a penny. I ain't got a penny."
Fink is one of the thousands of people residing in the county who are aged 65 and over. The South Dallas area claims the largest percentage of senior citizens in the county, 12 percent, according to the report 2013 HORIZONS: The Dallas County Community Health Needs Assessment. That same report indicates that African Americans make up 70 percent of that aging demographic within the southernmost parts of the county, illustrating an ongoing need for quality elder care in the region.