Special to The Dallas Examiner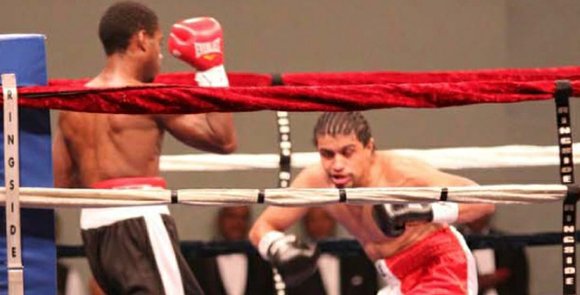 Special to The Dallas Examiner
The Mid-Cities Chapter of The Links Inc. will host its 22nd annual fund-raiser "A Knock-Out Affair": Black-Tie Boxing Event on Aug. 16 at the Fairmont Hotel.
The honorary chairpersons for "Round XXII" will be Lueretha Slack and Mark D. Cooks. Slack is vice-president of North Texas CRA. She is responsible for overseeing the North Texas CRA department. She manages the charitable contribution budget, and establishes and manages relationships with community-based agencies, non-profit, governmental and faith-based organizations. Cooks is a senior vice president and community banking district manager for Wells Fargo Bank in Dallas. He is responsible for managing business units with multiple store locations that provide retail and business products. He has over three decades of financial service experience.
Proceeds from the event will benefit the Mid-Cities Chapter's Scholarship Fund and other community service projects, most notably those focused on science, technology, math and engineering for underserved youth.
The event has captured the interest of the Metroplex community, civic and business leaders. Last year, it drew over 850 supporters and this year's event is on track to meet or exceed that number.
General chairpersons of the event are Erika Salter and Cherry Elder.
"This event marks 22 years of community support and corporate partnership for the unique services and programs offered to children and their families by the Mid-Cities Chapter of The Links Inc. Through generous donations and loyal patronage of this event and our chapter, The Links Inc. continuously provides valuable resources, scholarships and educational programs for those who need our aid in the Arlington, Grand Prairie and Irving communities. We extend our gratitude and humble acknowledgement to our patrons and supporters for making this event a success," Chapter President Marnese Elder said.
The Links Inc. is an international organization founded more than 60 years ago by women of African descent to make a positive impact on their communities. Through the years, the organization has raised millions of dollars for worthy causes including education, health care, arts and youth programs.
The evening will begin at 6 p.m. and will feature musical entertainment, a live auction, dancing, live professional boxing and dinner. The attire is black-tie. For more information about the event and online tickets sales, visit http://www.midcitieslinks.org/fundraiser.