A family-friendly workplace is a basic need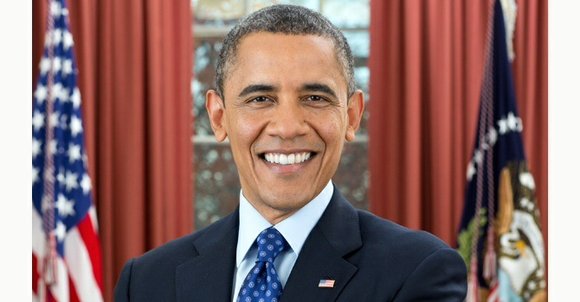 President of the United States of America
As president, my top priority is rebuilding an economy where everybody who works hard has the chance to get ahead.
That was the subject of the first White House Summit on Working Families, which took place June 23. We're bringing together business leaders and workers to talk about the challenges that working parents face every day and how we can address them.
Take flexibility – the ability to take a few hours off for a school play or to work from home when your kid is sick. Most workers want it, but not enough of them have it – even though studies show that flexibility makes workers happier and helps companies lower turnover and raise productivity.
Take paid family leave. Many jobs don't offer adequate leave to care for a new baby or an ailing parent, so workers can't afford to be there when their families need them the most. And the United States is the only developed country in the world without paid maternity leave.
Take child care. Most working families I know can't afford thousands a year for child care, but often, that's what it costs. I recently got a letter from a woman in Minnesota whose kids' preschool is so expensive it costs more every month than her mortgage.
And take the minimum wage. Nearly 28 million Americans would benefit if we raised the minimum wage to $10.10. And we're not just talking about young people on their first job – the average worker who would benefit from an increase is 35 years old. Many have kids. And a majority are women. Right now, many full-time minimum-wage workers aren't even making enough to keep their kids out of poverty.
Family leave, child care, flexibility and a decent wage aren't frills. They're basic needs. They shouldn't be bonuses – they should be the bottom line.
Parents who work full-time should earn enough to pay the bills and go to work every day knowing that their kids are in good hands. Workers who give their all should know that if they need some flexibility, they can have it – because their employers understand that it's hard to be productive when you've got a sick kid at home or a child-care crisis. And talented, hard-working people should be able to say yes to a great new opportunity without worrying that their families will pay the price. Nearly half of all working parents surveyed said they've chosen to turn down a job not because they didn't want it, but because it would be too hard on their families. When that many members of our workforce are forced to choose between a job and their family, something's wrong.
Some businesses are realizing that family-friendly policies are a good business practice, because they help build loyalty and inspire workers to go the extra mile. JetBlue offers a flexible work-from-home plan for its customer-service representatives. Google increased its paid parental leave to five months – and the rate of women leaving the company decreased by half. Cisco lets their employees telecommute as needed, which they estimate saves them over $275 million every year.