Finding a place to call home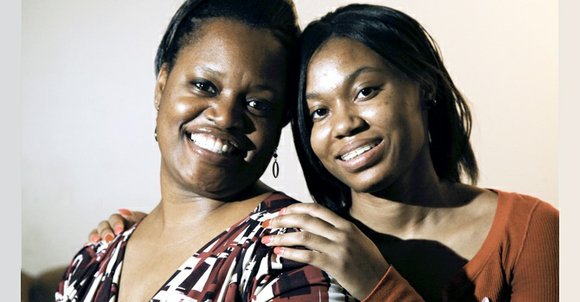 The Dallas Examiner
Nearly 6,000 children have been removed from their homes due to abuse or neglect by their parents or caregivers in Dallas County. Some children eventually return home. During that waiting period they are placed in foster care, if one is available. However, some parents lose their rights as guardians and the children are available for adoption.
Buckner Children and Family Services knows that these children will need foster and adoptive parents that are loving, patient and generous with their time. But the idea of taking in a child and even the process can make potential parents nervous. To provide general information and answer questions, BCFS hosts foster care and adoption information meetings that are open to the public.
The ideal foster parents are those who have a passion for children and are committed to meeting their needs. They are also financially stable, Andrea Harrison, BCFS program director, stated during the July 17 meeting.
The least ideal foster parents, she added, were those who took in children mainly to receive money. They also included those who weren't committed to foster children reuniting with their birth families, and those who lived in troublesome environments.
She further indicated that the organization, which was founded in 1879 as a faith-based service organization, is seeking foster parents who are motivated by their faith to care for children.
On another note, she expressed that BCFS is also searching for adoptive parents not only interested in adopting children ages 0 to 5 – the age group that's adopted the quickest – but also the older children. It is also looking for those willing to adopt children that are a part of large sibling groups or with special needs.
Harrison later dispelled common misconceptions that foster children are unstable and delinquent. She explained that those children – like all children – desire to be loved by other people even if it's not their biological families.
Stephanie Baskin, a foster mom who recently adopted two 2-year-olds, commented that caring for foster children is similar to caring for one's biological children.
"There's challenges with having your own biological children," Baskin said. "You never know when you bring your own child into the world if they're going to be affected by certain things. So, I think the challenges are in many ways the same, just the process is different."
She noted that one challenge she and her husband face is when to tell the children about the troubled backgrounds they've come from. Another challenge is answering questions from friends.
"We get tons of questions from friends. Lots of people want to know where [our children] are from and why they don't look like us. [They] want to know the kids' backgrounds," Baskin said.
She also explained an incident in which one of her 2-year-olds got lost in the store. She had a hard time convincing the store clerk that the child belonged to her because he's African American and she's White.
Nevertheless, Baskin mentioned the joy she has in being a parent and encouraged others to consider adoption or foster care.
"I think the reward is great to know that you're giving a child a home. You're giving them a chance," Baskin said.
For those interested, she recommended having a support team. She commented that it is difficult for parents to raise foster care and adopted children by themselves, noting that the job can get tough at times. She further expressed that she and her husband have benefited from the help of BCFS and Child Protective Services workers.
Lastly, Baskin advised those who are not interested in caring for children with troubled pasts to support those who are.
"If you don't feel like you can do it yourself, find someone you can help, because it really does take a team," she said.
BCFS foster care and adoption information meetings are on the third Thursday of every other month. There is no cost to attend. The next meeting will be Sept. 18 from 7 p.m. to 8 p.m. at the BCFS Administration Building in East Dallas, located at 5200 S. Buckner Blvd.
To learn more about becoming a foster parent or adopting, visit http://www.beafamily.com.