Legislative action begins with us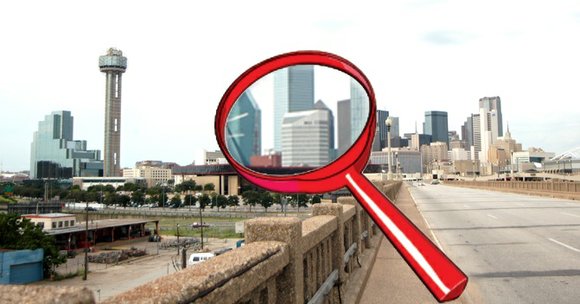 The Dallas Examiner
The Dallas Examiner has been trying to determine why many Blacks are not voting. In an effort to understand the voting habits of Blacks in Dallas, we have broken down the issues by generation. We have determined that, in order to become a society that votes regularly and is politically active, we need to first start with the younger voting generations.
So far, we have hosted discussion groups with a focus on both Generations X and Y – sometimes referred to as millennials.
We presumed that part of the reason young people are not voting is because they do not know their history – the Civil Rights Movement and the fight for Blacks to have the right to vote. The sacrifices made include death of some of the civil rights workers. We ask ourselves – was their sacrifice in vain?
One important factor that we discovered was that there seems to be a lack of respect for our Black elected officials, partly caused by the fact that people are not aware of what our Black elected officials are doing to improve our community.
Last year, The Dallas Examiner presented a forum in the auditorium of the African American Museum and invited all Black legislators in the state to participate. Only two legislators were able to attend, state Rep. Yvonne Davis and state Rep. Roberto Alonzo. The other legislators had other commitments.
The forum was very informative, Davis and Alonzo told the audience about what they accomplished during the legislative session. They discussed the challenges they face and what they planned do to overcome them. The discussion also helped us realize that, though there are times when we don't get the type of legislative action that we want, we may not recognize that our representatives have kept things from becoming worse than they are. They also encouraged people to visit Austin during the legislative session – stating that it makes a difference when they see that their constituents are concerned about things such as education, health care, etc.
Last fall, the Black legislators had a town hall meeting at the University of North Texas in Dallas. All of them were present and provided valuable information to a significant audience.
There needs to be more discussions like that about current legislation, what our legislators are doing collectively and individually to make our Dallas community better for everyone – especially key issues like education, health care, etc.
Councilman Tennell Adkins had a bus tour this spring to show his constitutents what he has accomplished for his City Council district. It was a great tour. The only problem was that the number of people who could participate was limited to one busload.
There are things we can do to stay informed and help make everyone aware of the need to exercise our vote:
• Attend City Council meetings.
• View City Council meetings on Channel 16 if you can't attend meetings.
• Attend Commissioner Court meetings.
• Attend legislative sessions in Austin.
• Call legislators to voice concern over legislative actions that will adversely affect our community.
• Attend school board meetings.
• Attend town hall meetings and forums.
The Dallas Examiner is a newspaper that is dedicated to informing our community. In an upcoming issue, we begin a series about our elected officials and list their accomplishments. We encourage everyone to read these articles and become more informed.
Upon reading about their accomplishments and challenges, ask yourself the question, if they had not been in office and done the things they did, what would have happened?
Then let your voice be heard. Vote!
Be a part of the solution to our problems.
Join the conversation. Send your letters to mbelt@dallasexaminer.com.